SABBIA 3402A- 2 BEDROOMS | Playa del Carmen Vacation Rental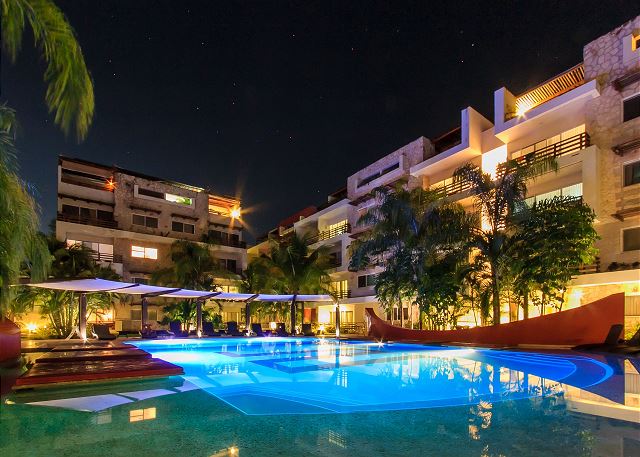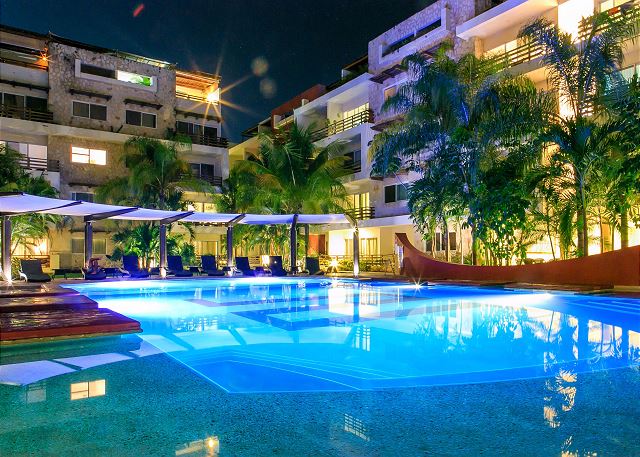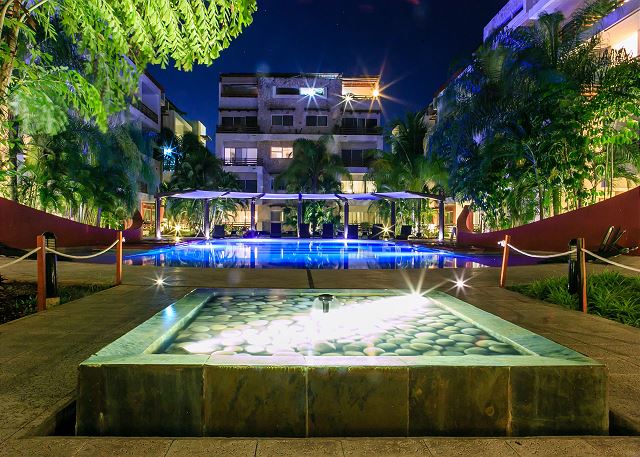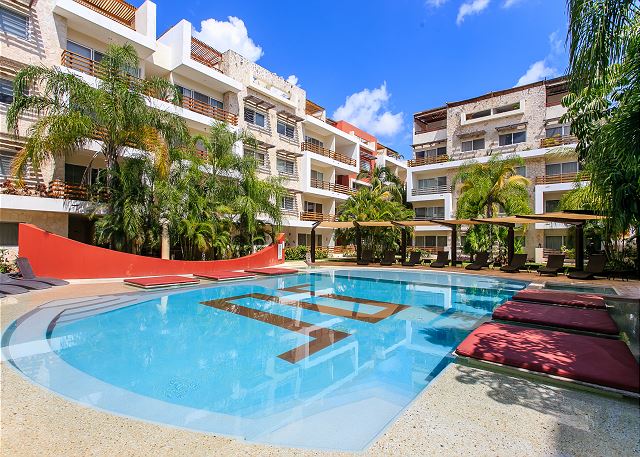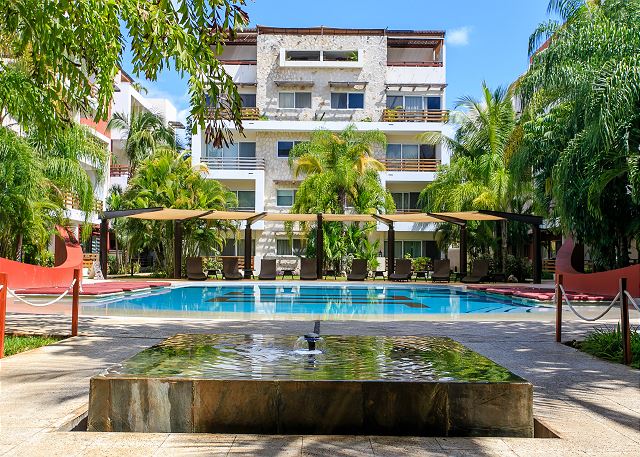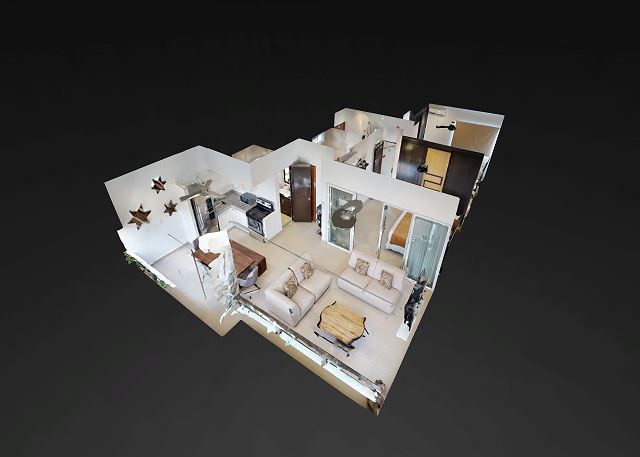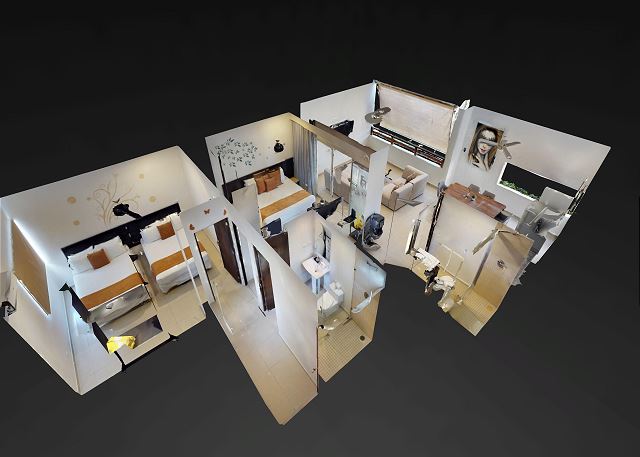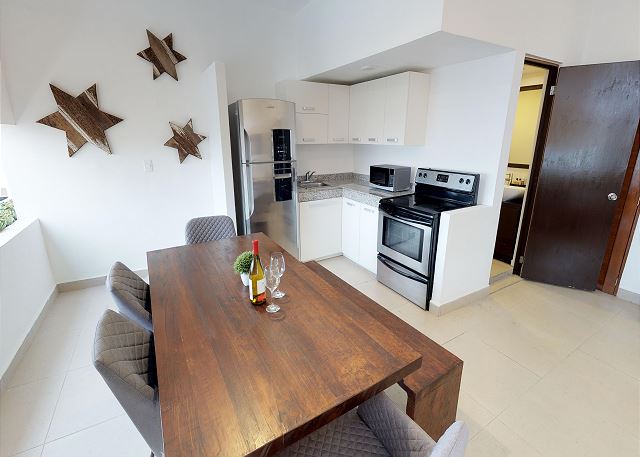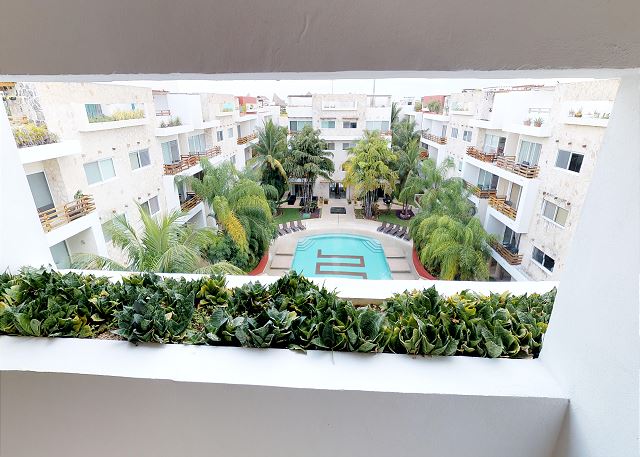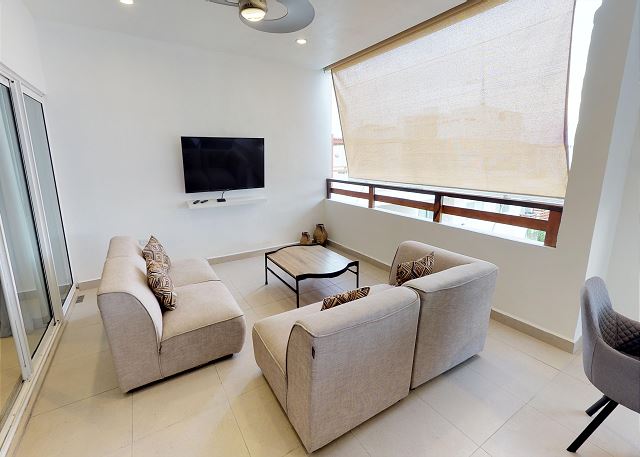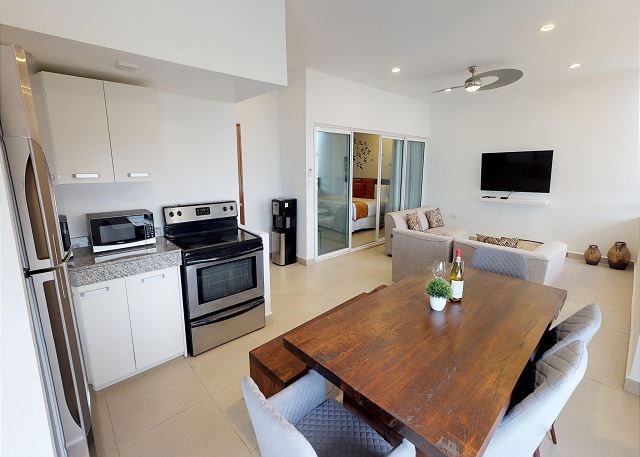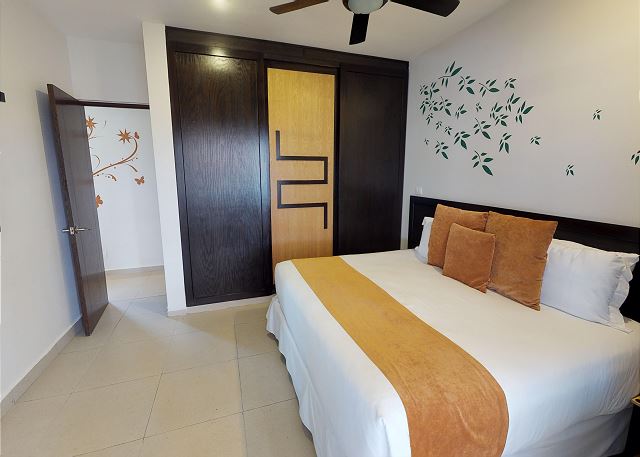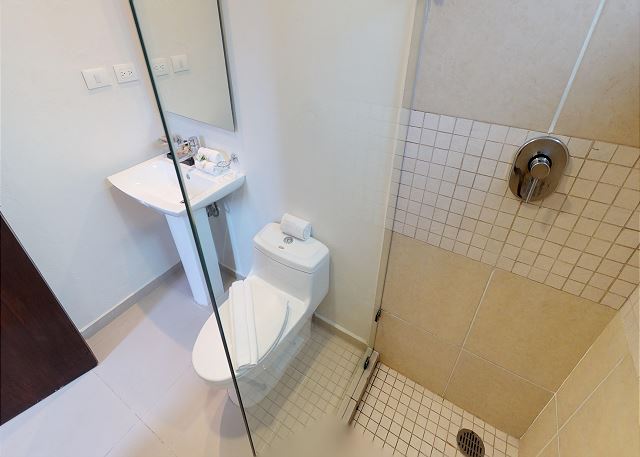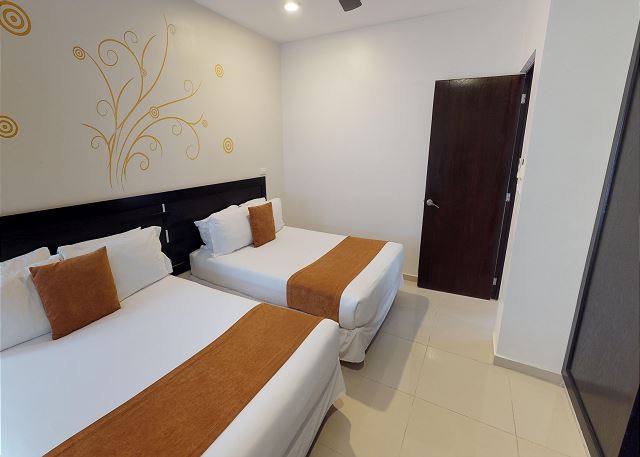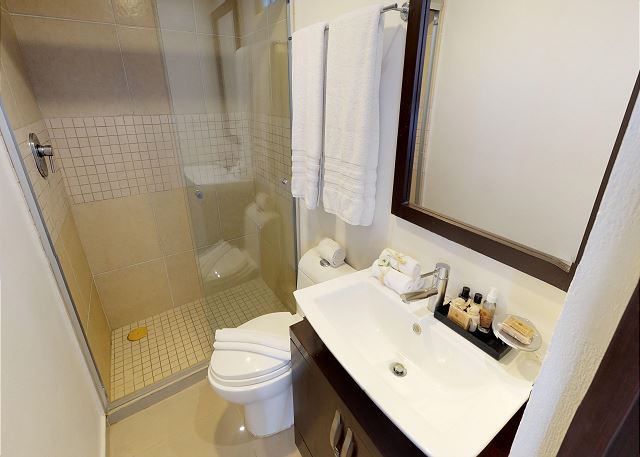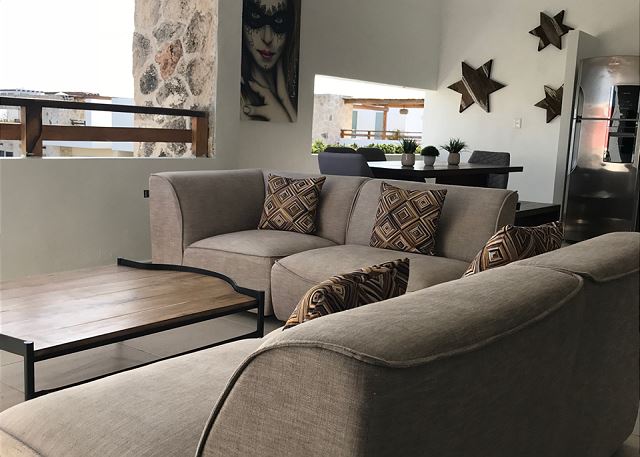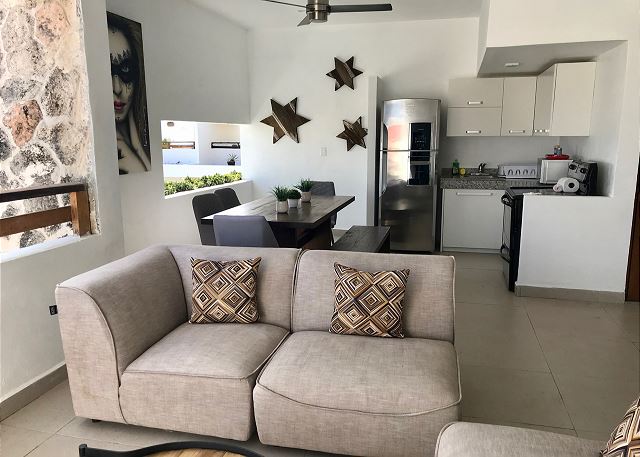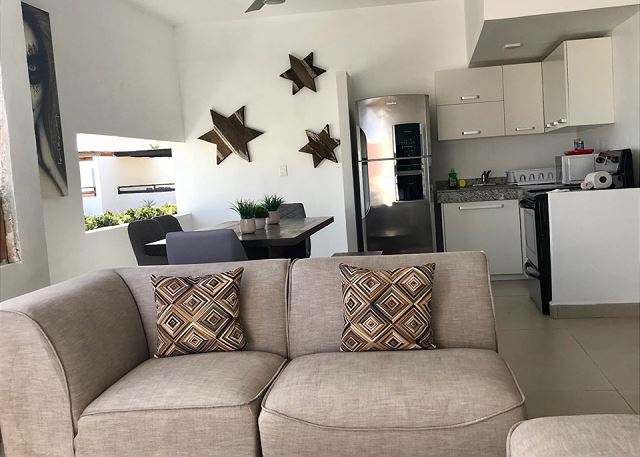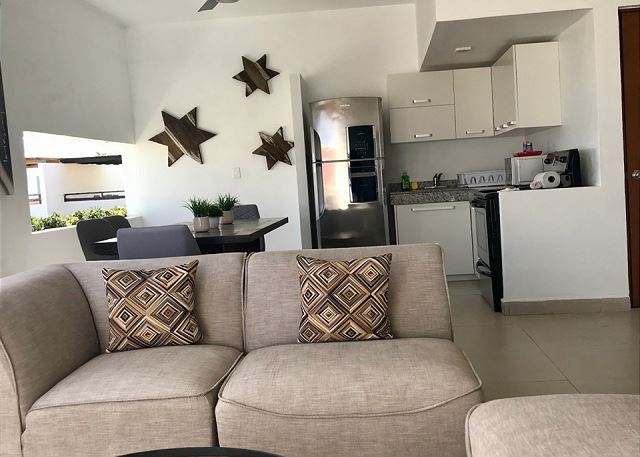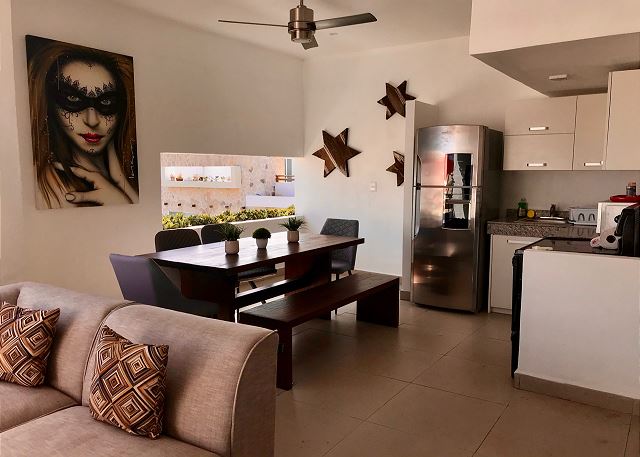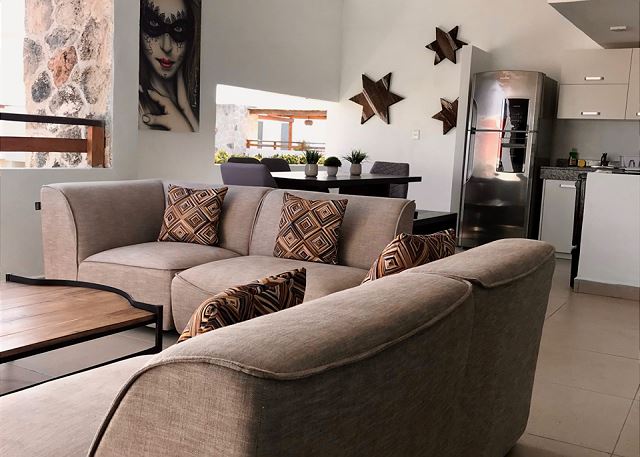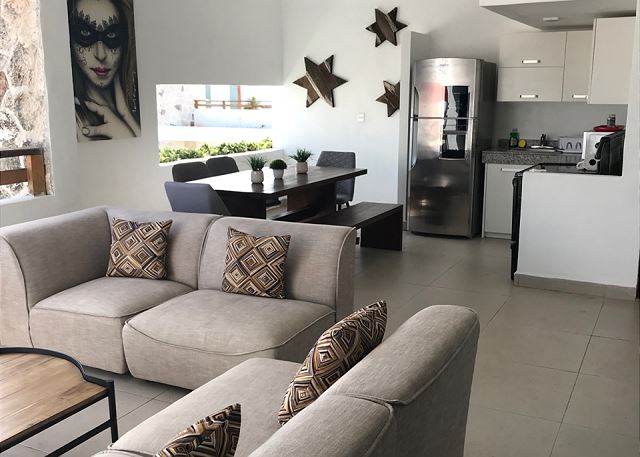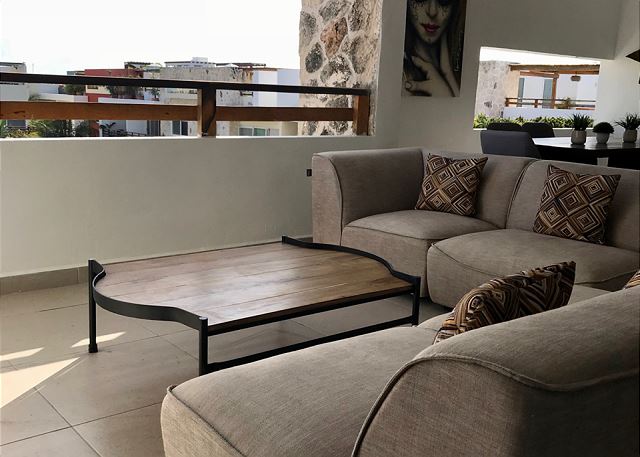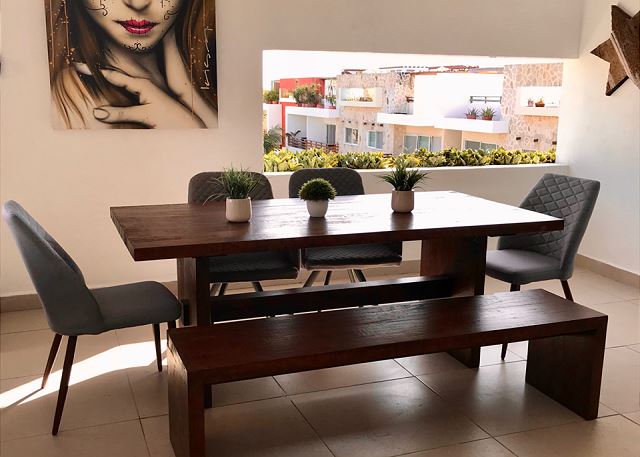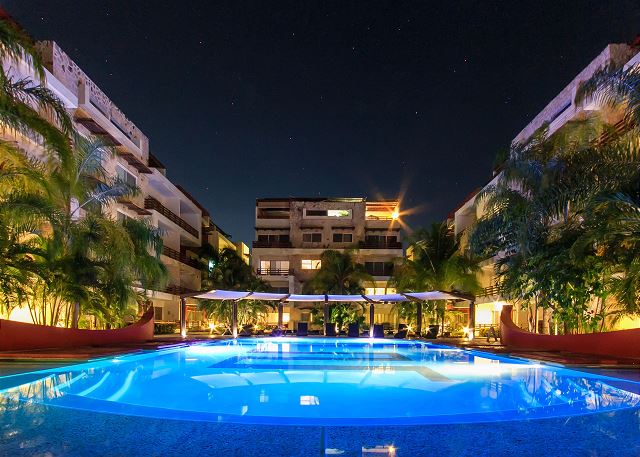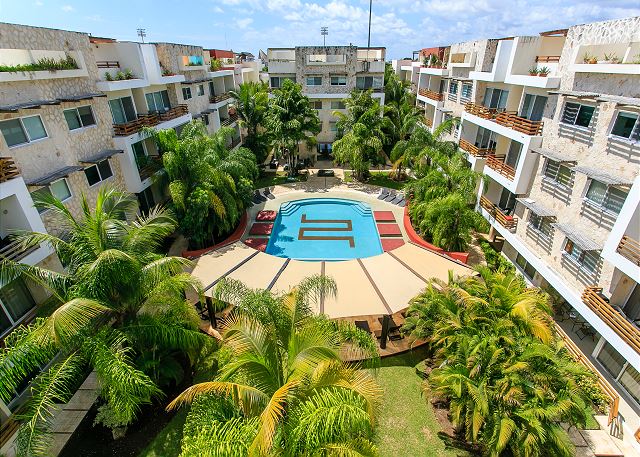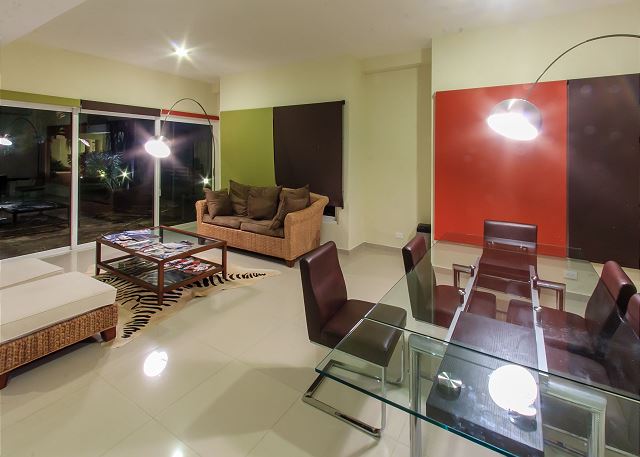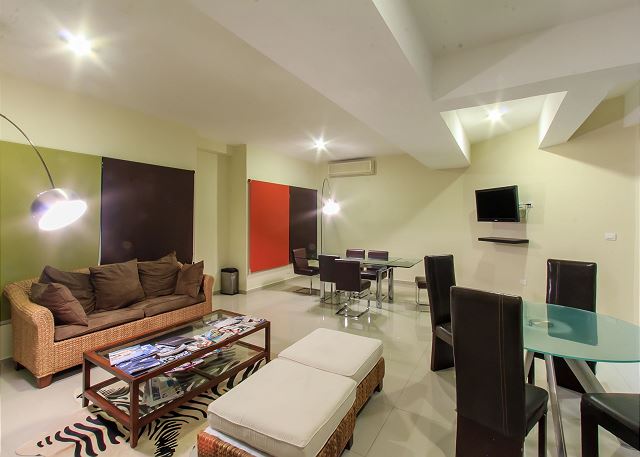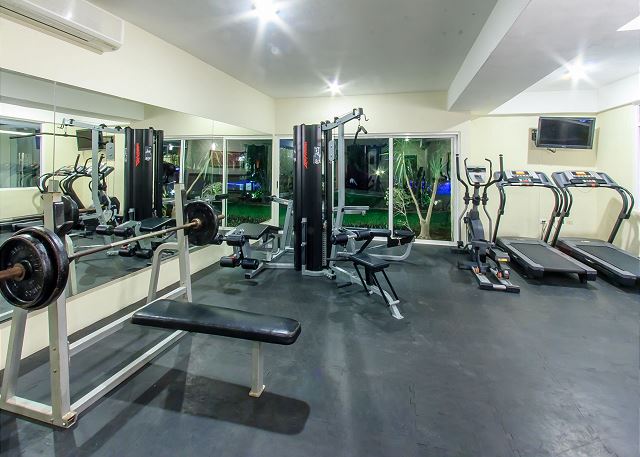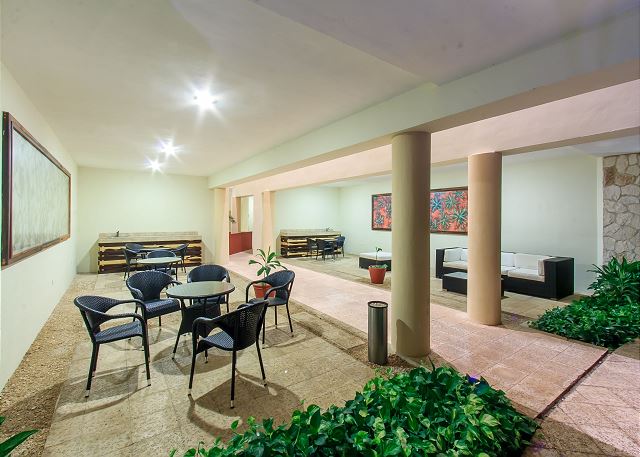 SABBIA CONDOS: IS THE BEST CONDOMINIUM BUILDING IN TOWN. FROM SABBIA IT IS EASY TO ACCESS TO THE BEACH (MAMITAS & KOOL BEACH CLUBS). THE FAMOUS QUINTA AVENIDA WITH ALL ITS RESTAURANTS IS ONLY A FEW STEPS FROM SABBIA.



This building offers a hugh and amazing pool with pool chairs and great common areas to enjoy the gardens. There is nothing like this building in the downtown area.You also can do your workout at the gym or play pool in the game area. The building has an underground parking area. It won`t be a problem if you have two cars.

THE APARTMENT HAS TWO BEDROOMS AND IS LOCATED ON THE FOURTH FLOOR. IT COVERS A SURFACE OF ABOUT 110 SQUARE METERS. THE DINING-ROOM, LIVING-ROOM & KITCHEN ARE UNDER A COVERED TERRACE IN AN OPEN SPACE, TO ACCESS TO THE APARTMENT YOU HAVE TO TAKE THE ELEVATOR AND THEN USE AN STAIRWAY. TO ACCESS TO THE OPEN AIR ZONE (COVERED TERRACE) YOU SHOULD GO THROUGH THE MASTER BEDROOM. STAY IN THIS COMFORTABLE AND GREAT APARTMENT. IN THE CENTRAL TOWER WITH A GREAT POOL VIEW FROM THE BALCONY

Sabbia Condos is the building in the downtown area that gives you the most for your money.

APARTMENT:

MAIN BEDROOM:

• 1 King Size Bed

• Safe Box

SECOND BEDROOM:

• 2 Double Beds

• Free Wireless Internet in the condo

• Fully Furnished

• Fully equipped (all linen and towels are provided)

• Fully equipped Kitchen (Blender- Coffe Maker - Microwave - Refrigerator- Toaster)

• Flat Screen HDTV

• DVD

• BBQ

• Ceiling Fans

• SKY satellital

• Water Heater

• Minisplits Air Conditioning

• Granite Counter Top

BUILDING FACILITIES:

• ELEVATOR

• GYM

• SOLARIUM

• UNDERGROUND GARAGE

• AMAZING SWIMMING POOL & 2 JACUZZIS

• PLAY- ROOM WITH POOL TABLE & AIR HOCKEY

• SECURITY 24/7

PLEASE DON´T HESITATE TO CONTACT US.

WE DON`T JUST RENT WE CREATE EXPERIENCES FOR YOU.
| | Nightly |
| --- | --- |
| April 21 - June 30, 2019 | $100 |
| July 01 - August 31, 2019 | $100 |
| September 01 - December 19, 2019 | $100 |
| December 20 - January 06, 2020 | $250 |
| January 07 - April 08, 2020 | $110 |
| January 07 - April 30, 2020 | $100 |
| April 09 - April 12, 2020 | $190 |
| April 13 - April 30, 2020 | $100 |
| May 05 - June 30, 2020 | $100 |
Beds: 1 King bed, 2 Full beds
Thank you for entering your review. The review will become available to the system shortly.
Playa Del Carman/ Sabbia Condo/ Holiday
Rating:
Review Date: 03/28/2019
We enjoyed our Penthouse Condo at Sabbia. It was very clean and well kept. Furniture was modern and in good condition. Complex was well kept and pool was very nice!
Manager Response: 04/17/2019
Response from Playa Moments
Hi Larry, thank you for taking the time to review our stay with us! It has been a pleasure to host you in our beautiful condominium Sabbia. Our staff work hard daily to guarantee the comfort of our guests by providing an exceptional service in all aspects and a personalized assistance in case of need. We hope we get the opportunity to host you again soon! Kind regards from Playa Moments' Staff.
We loved our stay in Playa!
Rating:
Review Date: 03/06/2018
Beautiful apartment and complex. We loved the view from the top floor. Having an open living space was great. Only complaint was that there were ants in the bathrooms which was kind of weird. You'd expect them in the kitchen, not the bathroom. Anyway, they weren't a huge bother. It would have been nice to have luggage stands or some where to place a suitcase. There were built-in dressers but you'd have to unpack everything and for a 3 night stay it just didn't seem worth while. We were constantly moving suitcases from bed to floor and back which was a bit annoying. The pool and view more than made up for it. The property managers were great once we were there but several unanswered emails before we arrived had us a little nervous about our stay. Everything worked out great in the end. Overall 5 stars! Also there is a seafood restaurant one block north of Sabbia that we highly recommend. Food was amazing.
Good Unit with a few flaws
Rating:
Review Date: 02/15/2018
Good location, 3 blocks to town. Pool was nice. The customer service not so good. Anything we asked for, we did not get. Asked for wine glasses, never received. We asked for an extra towel (that we did not want but they said we had to have it or would be charged for it) at least 3x. Ants in unit. Open air is nice, but it gets very hot in afternoon. 2nd bedroom has to walk thru master bedroom to get to kitchen & living area. Only 1 channel on TV was in English (sometimes). A few things should be replaced (shower head, door lock). Sewer smell in one of the bathrooms.
Exelente alojamiento!
Rating:
Review Date: 05/29/2017
Excelente ubicación, super equipado departamento, muy comodo, super limpio y muy bien mantenido! Super recomendable
Manager Response: 06/01/2017
Response from Playa Moments
Apreciada Anabella le agradecemos por su evaluación y comentarios ha sido un placer recibirlos en nuestras instalaciones! Nuestro primer compromiso con el cliente es ofrecerles un excelente departamento completo de todas las amenidades y las comodidades para que puedan disfrutar de unas tranquilas vacaciones;Nos complacer saber que hayan podido gozar de este lindo condominio tanto por su ubicación como por los servicios ofrecidos en un ambiente familiar y que hayan podido descubrir la ciudad y sus alrededores en plena comodidad. Esperamos nos den la oportunidad de recibirlos nuevamente con nosotros! Un cálido saludo del staff de Playa Moments!
Great March break
Rating:
Review Date: 04/07/2017
The condo that we rented was perfect. It was a little dated but we loved the concept and the property. Ours had an outdoor kitchen/living area. It overlooked the great pool. The beds were very comfortable. The showers should be fixed because water covers the bathroom floor in both bathrooms after each shower. Overall we loved it and would consider staying here again. We loved Playa Moments. So efficient and helpful
Manager Response: 04/15/2017
Response from Playa Moments
Hi Jody, it was a pleasure to have you with us. In Playa Moments we do our best to exceed our guests' expectation offering the best services and providing you of all equippment needed to fee at home! Sabbia condominium is great spot for families being located in a quite and safe area close to everything in town and far from the nightlife. We hope that we get the opportunity to welcome you back soon. Kind regards from the Playa Moments team!
Great place to stay in Playa del Carmen
Rating:
Review Date: 04/06/2017
The building was very well maintained. The pool and hot tubs were cleaned daily and enjoyed by many guests. 1 1/2 blocks from 5th Ave tourist strip - close enough to get to but we didn't have any of the noise at our condo.
Well equipped gym & pool table & ping pong table out near the pool.
A/C worked well in both bedrooms.
Manager Response: 04/15/2017
Response from Playa Moments
Hi Jason, Thank youfor your evaluation and comments, it was a pleasure to have you with us, we are always happy to take care of our guests ensuring them the best amenities, services & locations. Sabbia is the perfect spot for them who want to enjoy Playa del Carmen, being close to the Fifth and far enough to the nightlife. We hope we get the opportunity to welcome you back soon, kind regards from the Playa Moments team!
Great experience
Rating:
Review Date: 03/13/2017
We had a great time, location for us couldn't have been better and the condo fit us just right. Staff was always eager to help and very polite. The unit itself had its flaws, like at the small bathroom the shower curtain was set up way too high, so when taking a shower water will spill all over the place, there was no way to adjust the height of the shower curtain as the rod was fixed, so you would have to be careful stepping out of the shower as it would get very slippery . AC Condensation from the unit below ours would create a puddle of water underneath one of the beds, making for a slippery surface. Other than that our stay was great, would definitely consider playamoments again.
Vacaciones Increibles
Rating:
Review Date: 03/10/2017
Excelente lugar, muy comodo y limpio de buenas instalaciones. 100% recomendado
Manager Response: 03/11/2017
Response from Playa Moments
Estimado Carlos, muchas gracias por sus comentarios siempre tratamos de brindar el mejor servicio posible a todos nuestros clientes para que se puedan sentir como en casa, esperamos poder recibirlos nuevamente pronto, un cálido saludo del equipo de Playa Moments!
fantástico!!
Rating:
Review Date: 11/09/2016
Todo genial, excepto que Internet no andaba muy bien. El depto es super recomendable y alquilar con playa moments fue genial. Los feliceto
Good stay with minor detail
Rating:
Review Date: 09/01/2016
Well the stay when really good the facilities were perfect and the staff really nice, but there was a problem a cell phone charger got lost in our room after cleaning service, I believe that was moved because we left it outside on the balcony, but then never appeared again, the staff gave us anotherone but was not the same quality (fast charge) so I reccomend do not leave your chargers in the balcony
Manager Response: 11/06/2016
Response from Playa Moments
Hi Carlos, it was a pleasure yo have you with us. We can not be held responsible for things left outside the apartment and the condominium counts with over 90 units that we are not responsible for and should something be left outside it can be seen for the common áreas and could be taken by other guest of the condominium. Every apartment counts with a safe box so no important ítems are left out in the open. We are always happy to help our guest out with anything they might need and offer the best service possible. We certainly hope that we can have the opportunity to welcome you back soon. Kind regards from the Playa Moments team!
Your request has been sent. We look forward to meeting all your vacation needs!