SABBIA 3401A- 2 BEDROOMS | Playa del Carmen Vacation Rental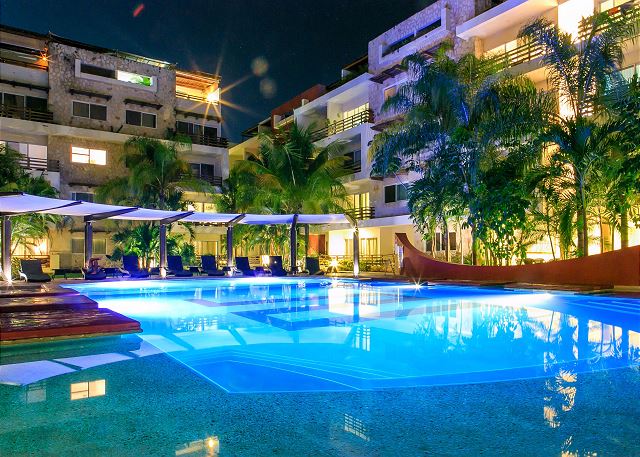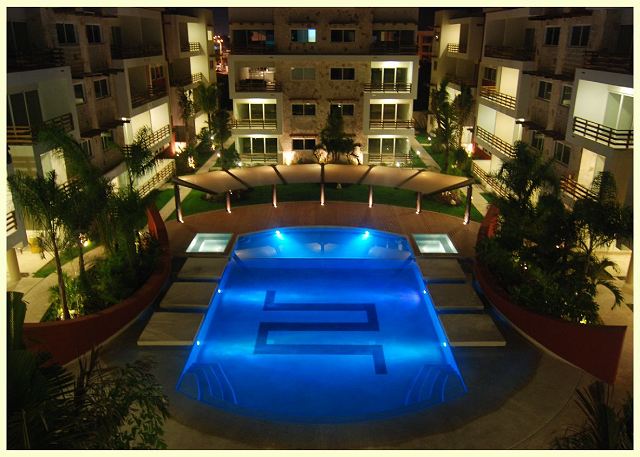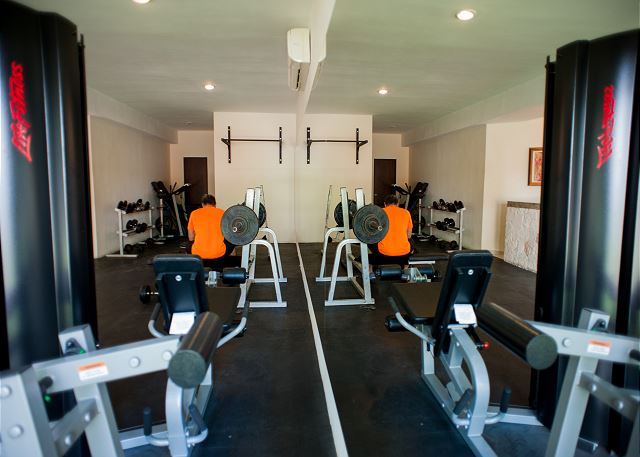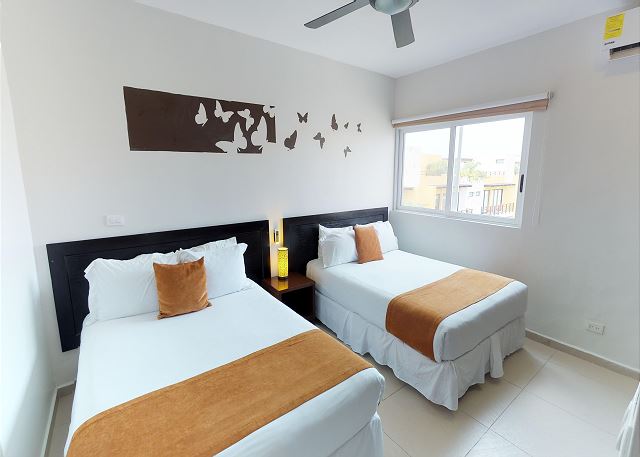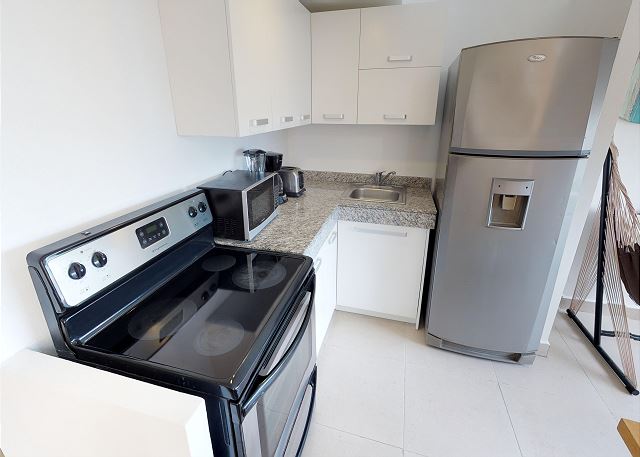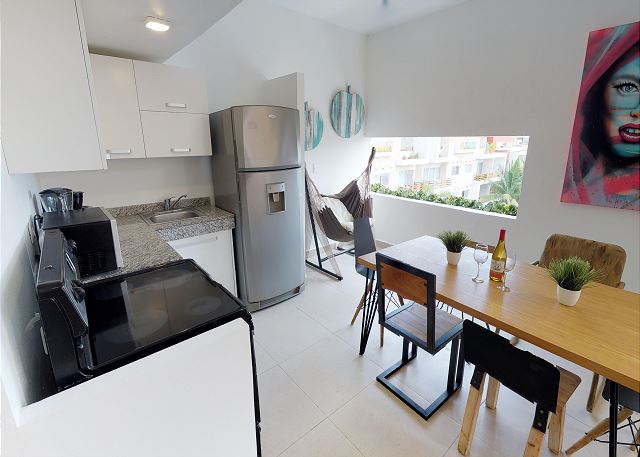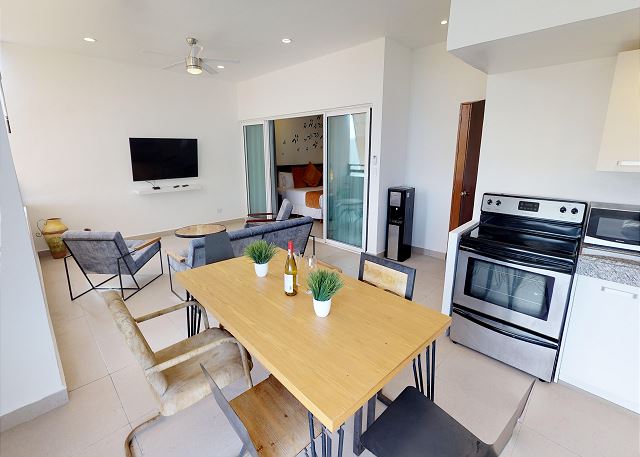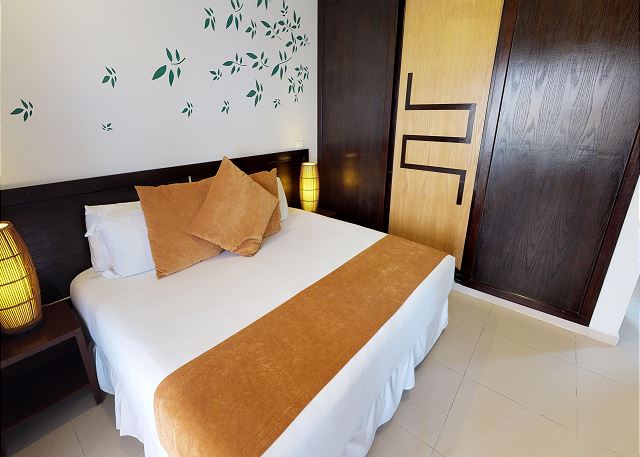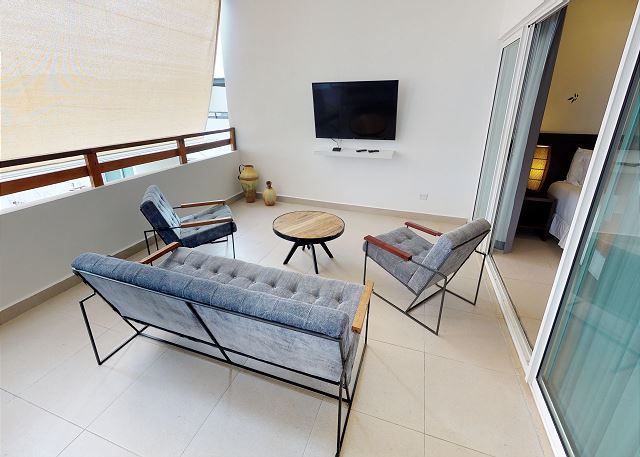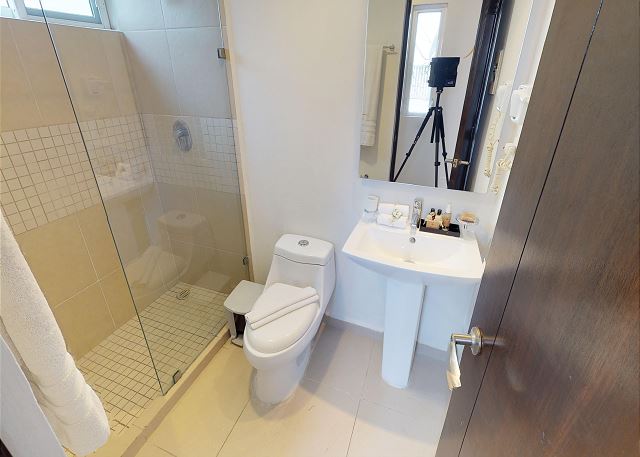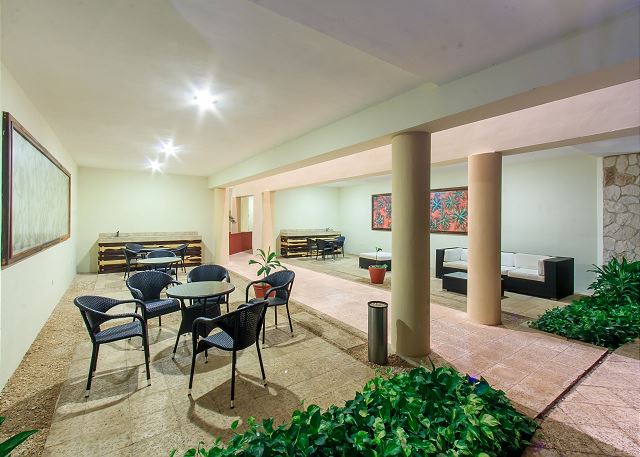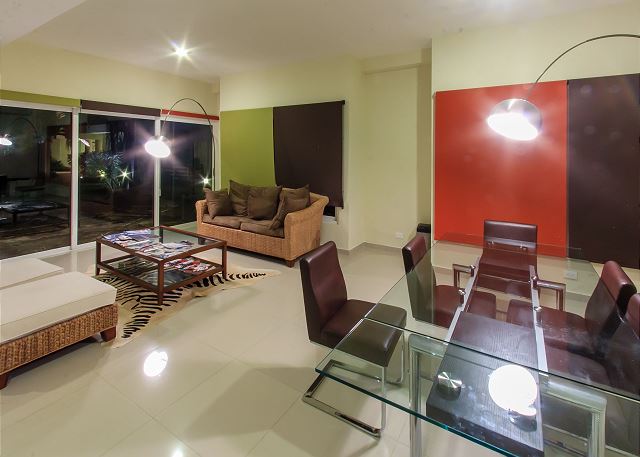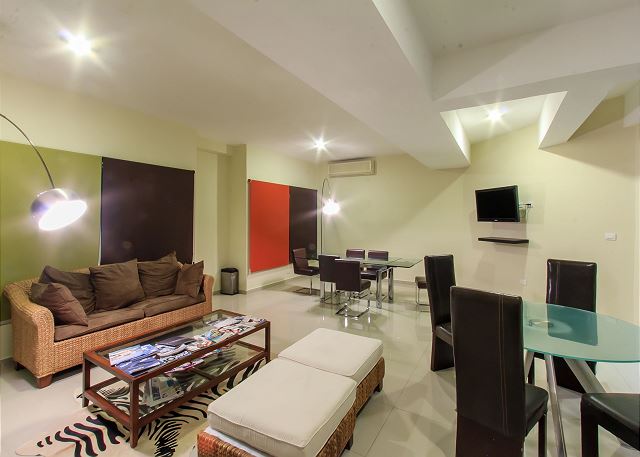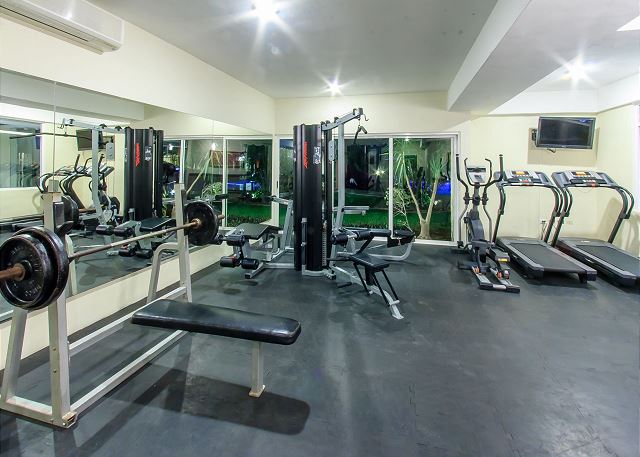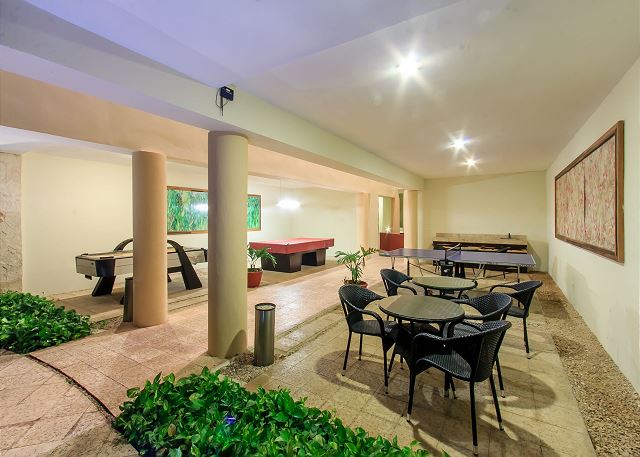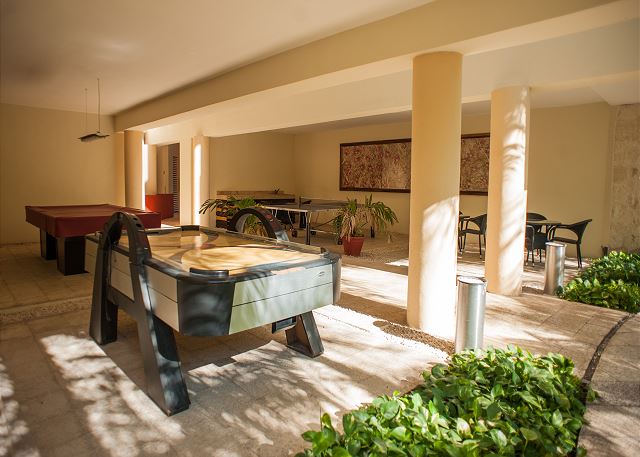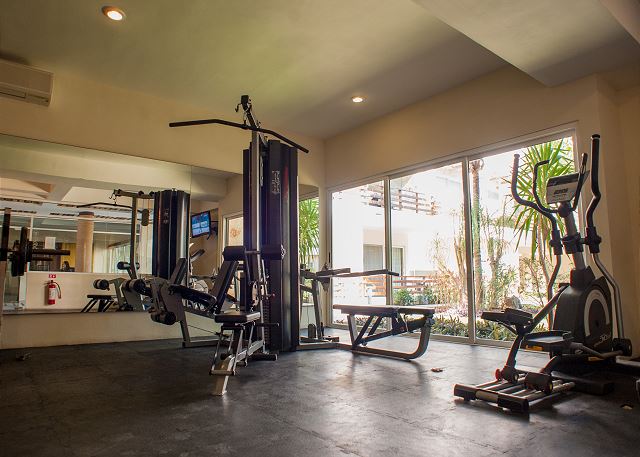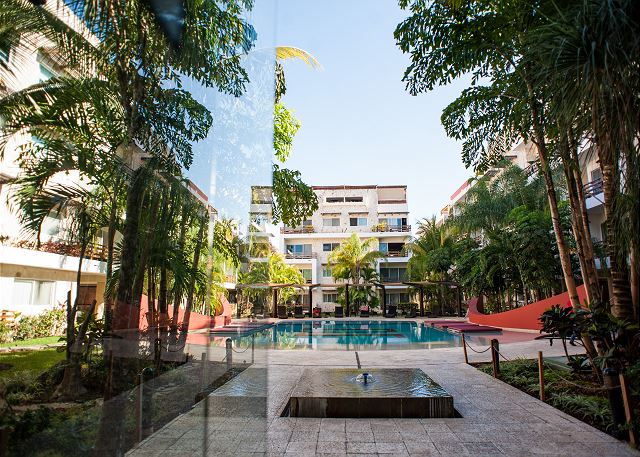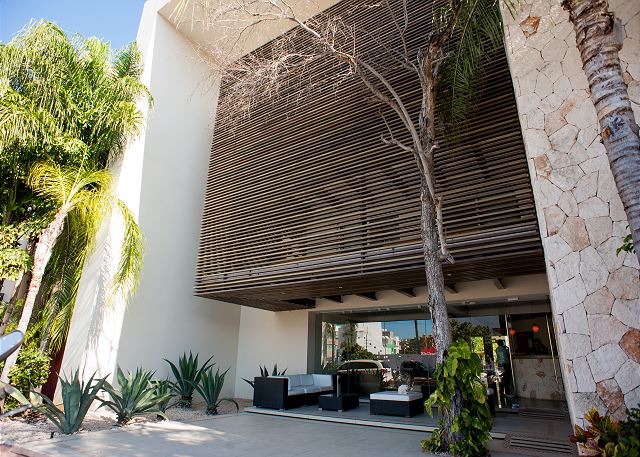 OR YOU CAN ALSO RENT THE 4 BEDROOM APARTMENT, TAMBIEN PUEDES RENTAR EL DEPARTAMENTO DE 4 RECAMARAS
SABBIA CONDOS IS THE BEST CONDOMINIUM BUILDING IN TOWN ONLY A 5 MINUTES WALK FROM THE FAMOUS 5TH AVENIDA AND 15 MINUTES TO THE FERRY DOCK TO COZUMEL. VERY CLOSED ACCESS TO THE BEACH (MAMITAS & KOOL BEACH CLUBS) AND TO THE RESTAURANTS



This building offers a hugh and amazing pool with pool chairs and great common areas to enjoy the gardens. There is nothing like this building in the downtown area.You also can do your workout at the gym or play pool in the game area. The building has an underground parking area. It won`t be a problem if you have two cars, the parking spaces will be assigned by us.

Sabbia Condos is the building in the downtown area that gives you the most for your money. It is a great option whether you want to spend a week or want to live there full time. Playa del Carmen Vacation Rentals: You can rent it for 3 nights, per week.

STAY IN THIS COMFORTABLE AND GREAT APARTMENT. IN THE CENTRAL TOWER WITH A GREAT POOL VIEW FROM THE BALCONY . IT'S AN OPEN AIR APARTMENT- THE LIVING ROOM AND DINING ROOM ARE UNDER A COVERED TERRACE AND TO GET THE APARTMENT YOU HAVE AN STAIRWAY

APARTMENT:

MAIN BEDROOM:

• 1 King Size Bed

• 1 TV FLAT with SKY TV

• Safe Box

SECOND BEDROOM:

• 2 Double beds

• Free Wireless Internet in the condo

• Fully Furnished

• Fully equipped (all lines and towels are provided)

• Fully equipped Kitchen (Blender- Coffe Maker - Microwave - Refrigerator- Toaster)

• Flat Screen HDTV

• DVD

• BBQ

• Ceiling Fans

• SKY satellital

• Water Heater

• Minisplits Air Conditioning



BUILDING FACILITIES:

• ELEVATOR

• GYM

• SOLARIUM

• UNDERGROUND GARAGE

• AMAZING SWIMMING POOL & 2 JACUZZIS

• PLAY- AREA WITH POOL TABLE & AIR HOCKEY

• SECURITY 24/7 & LOBBY & BUILDING RECEPTION

PLEASE DON´T HESITATE TO CONTACT US.

WE DON`T JUST RENT WE CREATE EXPERIENCES FOR YOU.
| | Nightly |
| --- | --- |
| January 07 - April 13, 2019 | $110 |
| April 14 - April 20, 2019 | $190 |
| April 21 - June 30, 2019 | $100 |
| July 01 - August 31, 2019 | $100 |
| September 01 - December 19, 2019 | $100 |
| December 20 - January 06, 2020 | $250 |
| January 07 - April 30, 2020 | $100 |
Beds: 1 King bed, 2 Full beds
Thank you for entering your review. The review will become available to the system shortly.
Excelente lugar
Rating:
Review Date: 07/29/2018
El lugar es tal cual como se describe en su anuncio muy tranquilo pero cerca de todo, en el centro de la Rivera Maya cerca de todos los lugares que hay que conocer,la atencion de su personal muy amable y dispuesta ha ayudar en lo que necesites. Muchas gracias por ser parte de unas excelentes vacaciones.
Amazing place to have a relaxing time...
Rating:
Review Date: 04/26/2018
Loved this condo! Its at the top of the building, is a great place if you want privacy, we loved how is distributed. Loved it!!! Its really close to the quinta avenida and near to a great restaurant called LOS AGUACHILES, the pool is very clean and all the spaces as well. We highly recommend this place to people who wants to have a realixng and amazing trip to Playa del carmen
Condo de belle finition
Rating:
Review Date: 03/23/2018
Première expérience condo, dix jours et on a vraiment aimé. il y a un ascenseur, nous étions au 4 ième il y a 4 étages. Le bloc D est coin Calle 34 Norte, à cette extimité vous êtes plus plus près des activités de bar juste en face alors le soir surtout la fin de semaine tu doit fermer les fenêtres et dormir à l'air climatisé.
Pour le reste tout est très bien, le personnel très sympathique et gentil.
lindas y cómodas vacaciones en playa del carmen
Rating:
Review Date: 08/11/2017
Las instalaciones muy alberca muy bien para los niños y la família. Sólo falló un par de días en elevador y si lo repararon bien....sólo el señor Alonso que fue nuestro concierge asignado por sabbia playa moments no fue tan eficaz ni servicial.
Manager Response: 08/24/2017
Response from Playa Moments
Buenas tardes Gaby, de antemano le agradecemos el tiempo tomado en dejarnos su evaluación y nos aseguraremos tomar sus comentarios para nuestro crecimiento, nuestro team está en constante crecimiento y mejora, lamentamos cualquier inconveniente haya tenido durante la estancia y sería un placer para nosotros poderlos recibir nuevamente para superar sus expectativas. En cuanto al elevador lamentablemente hemos levantado varios reportes con la administración del condominio, ajena a nuestra agencia, y lamentablemente el proveedor externo tardó un poco más de lo previsto en resolver el problema. Sabbia es uno de los mejores condominios de la ciudad para pasar unas lindas y tranquilas vacaciones en familia en total comodidad y sintiendose consentido por los servicios ofrecidos. Esperamos nos den la oportunidad de recibirlos nuevamente muy pronto! Un cordial saludo de Playa Moments!
November 2016 Stay
Rating:
Review Date: 11/23/2016
Fueron unos días maravillosos, el departamento está muy bonito y funcional. Muchas gracias a Nancy nuestra concierge por estar al pendiente de nuestras necesidades.
Buena experiencia, con detalles
Rating:
Review Date: 11/06/2016
El departamento y atención muy bien.

Unica excepción del techo del lugar: se llueve en la zona de open air, y esto es porque el techo de policarbonato y columnas de madera están dañadas y necesitan ser reparadas.

Después, todo bien: bien equipado y muy bueno para disfrutar.
Great Benefit/Cost Ratio
Rating:
Review Date: 09/20/2016
Great value for the money, the property was flawless, it is very well located, the management was very professional and helpful, specially the concierge Nancy.
I definitely recommend the property.
The only con I have, is the distribution of the rooms, you have to pass through the main bedroom in order to get into the kitchen and deck, so if you are going to share the property and stay at the main bedroom maybe you're not going to get that much privacy. If you don't mind that, then the property is definitely worth to consider.
Manager Response: 11/06/2016
Response from Playa Moments
Hi David, it was a pleasure to have you with us, thank you for you kind comments and evaluation. We always try to offer the best service possible and provide all guest with a personal concierge that they can contact for anything they might need. We certainly hope we get the opportunity to welcome you back soon. Kind regards from the Playa Moments team!
May 2016 Stay
Rating:
Review Date: 05/10/2016
The condo was small, but good location. Playa Moments were helpful and available right next door to Sabbia condo if I had any issues. A few minor issues with the condo: Coffee maker in the kitchen is rusted and does not work, so plan to go out for coffee in the morning. Water pressure in one of the showers was not very good. The pool was lovely, but there are a lot of children on vacation with their families, and they were very noisy in the pool every day. If you are looking for a quiet spot to enjoy the pool, this is probably not for you. Sabbia internet at the pool area des not work. One positive is that this is a very safe condo building with 24 hour security.
EXCELENTE
Rating:
Review Date: 04/30/2016
mi tercera visita a mexico la mejor opcion!! fue alojarsee en una apartamento de esta categoria bien ubicado atencion excelente
Manager Response: 05/08/2016
Response from Playa Moments
Hola Ana, fue un placer recibirlos, muchas gracias por su evaluación y comentarios. La ubicacion es clave en todas nuestras propiedades y siempre tratamos de brindar el mejor servicio posible para todos nuestros clientes, ofreciendo hasta servicio de concierge personal por cualquier duda. Esperamos poder recibirlas nuevamente pronto. Un saludo cordial de equipo de Playa Moments!
Modern Chic Condo in Great Location to Walk to Everything
Rating:
Review Date: 04/20/2016
We really enjoyed staying at Sabbia Condos. There are many great restaurants close by as well as grocery store and shopping. The unit is very comfortable and the outdoor living room and kitchen is perfect for the Playa lifestyle.
Manager Response: 05/08/2016
Response from Playa Moments
Hi Michael, it was a pleasure to have you with us, thank you for your kind comments and evaluation. Location is a key point in all of our properties as we know how important it is for our guest to be able to enjoy all the hotspots in town at a close distance. We certainly hope we get the opportunity to welcome you back again. Kind regards from the Playa Moments team!
April 2016 Stay
Rating:
Review Date: 04/19/2016
This unit is amazing. The location is perfect, you are near all of the action but not right in the middle of it all. You are also very close to some really great restaurants that are not on the main strip (i.e El Fogon, Don Sirloin and Chiltenpin) The outdoor living area was perfect for the Playa lifestyle and weather. We enjoyed coffee and breakfast every morning and cocktails every night. The A/C units worked great and the beds are very comfortable. The pool is amazing and the hot tubs are very relaxing. The front door staff is quite cold and the police all of the common areas constantly to make sure your are following the condo associations rules, so be sure not to break them or the will certainly let you know(i.e after my workout I took my shirt off because it was drenched and he came in an pointed at the rules telling me I needed to put my shirt on, I just left). The gym was the only real disappointment because the equipment is older and not stocked very well with different weights or cardio eqp
Great location
Rating:
Review Date: 03/28/2016
Great location, within walking distance to many restaurant, Walmart, Quinta avenida, the beach!!! Very nice concierge nice clean place. Would stay there again. I recommend.
Manager Response: 03/29/2016
Response from Playa Moments
Hi Helena, thank you for your review, it was a pleasure to have you with us. Location is a key element in all of our units as we know how important it is for all of our guest. We hope we get the chance to welcome you back soon. Kind regards from the Playa Moments team!
Our stay to sabbia condo
Rating:
Review Date: 03/02/2016
Nous étions au sabbia du15 au 29 février 2016. Nous avons loué l'appartement 401C avec la cuisine à l'extérieur! Gros problème lorsqu'il pleut le toit n'est pas étanche et on doit balayer l'eau! Pas de Wifi pas pas d'eau chaude dans la ****** principale et pas de télé la première semaine!
Your request has been sent. We look forward to meeting all your vacation needs!