nl34-exquisite-2-bedroom-ph-5th-av
NL34 Exquisite 2 Bedroom PH 5th av | Playa Del Carmen Vacation Rental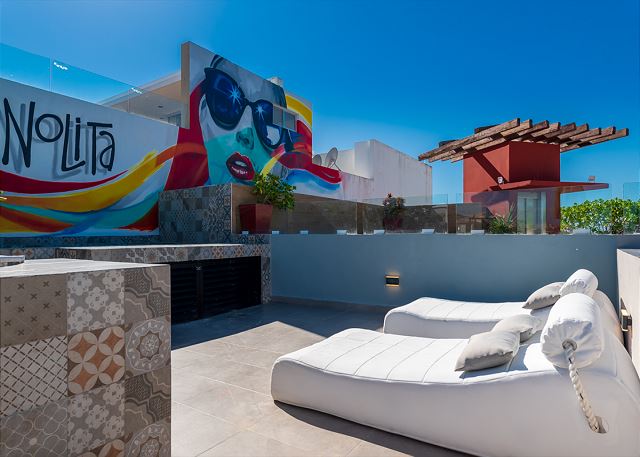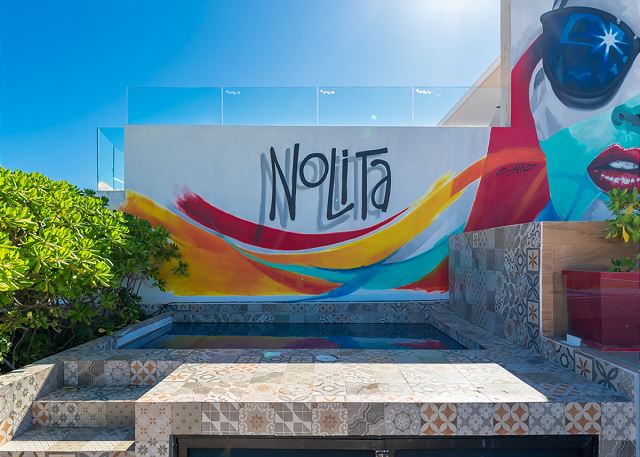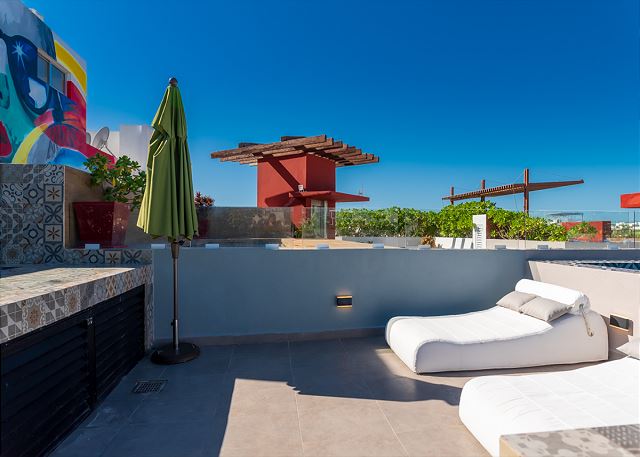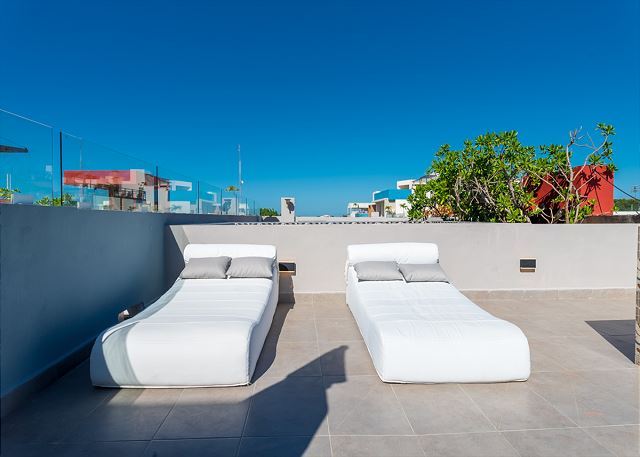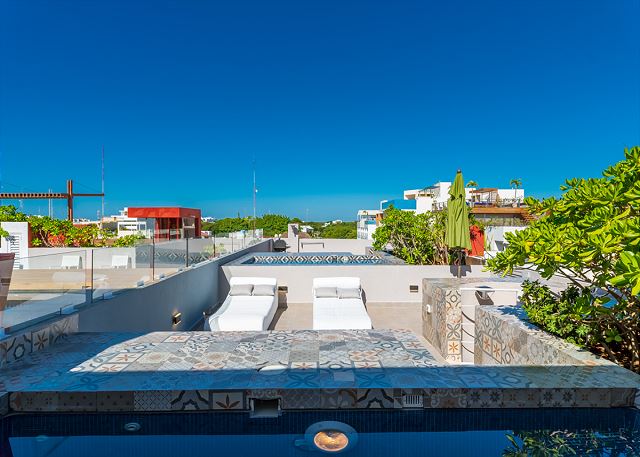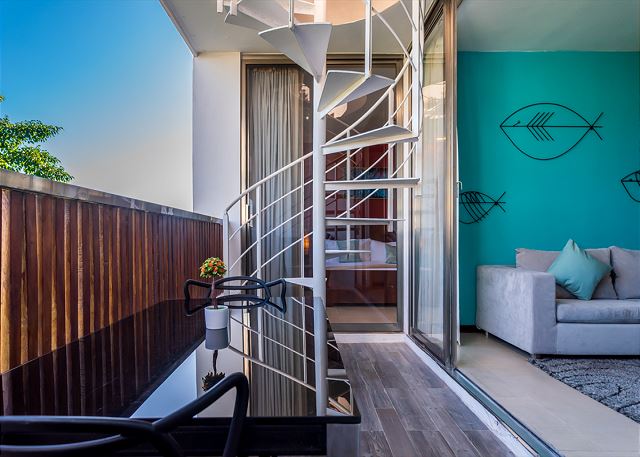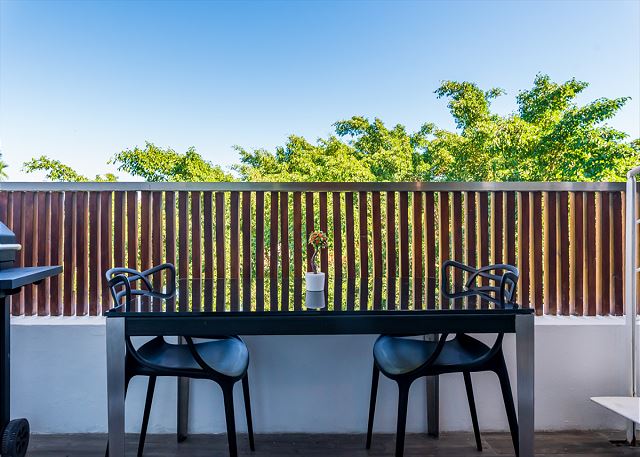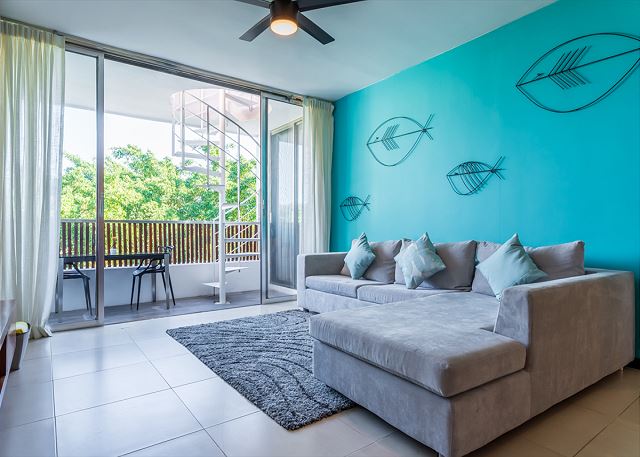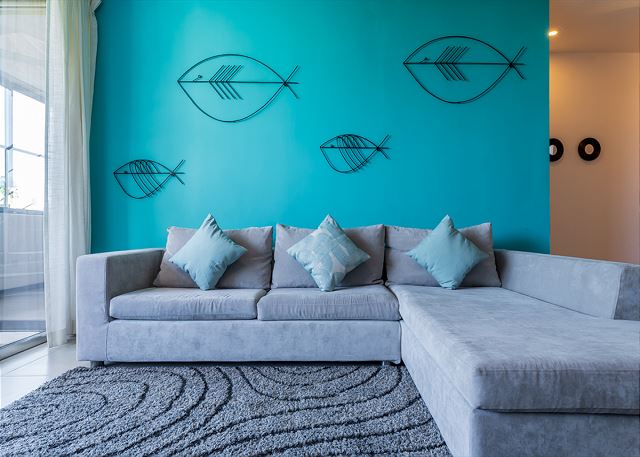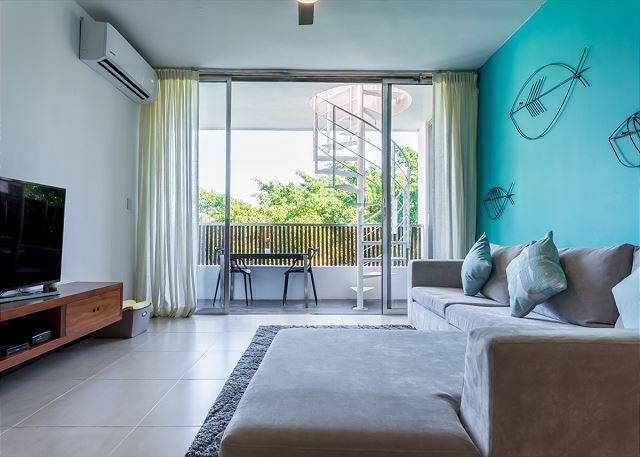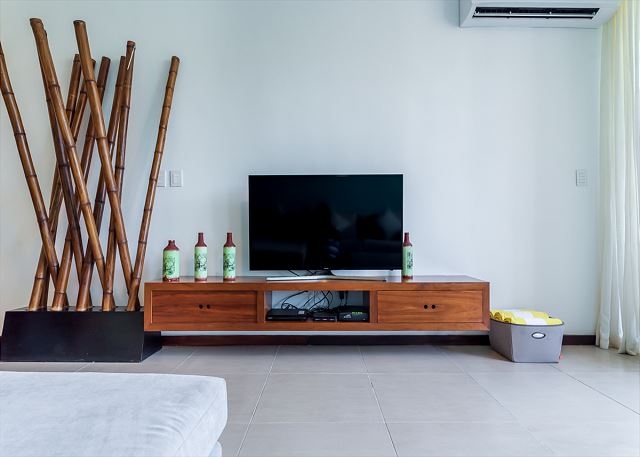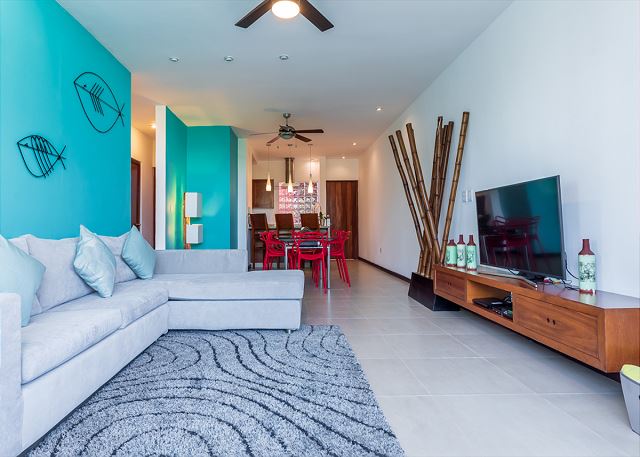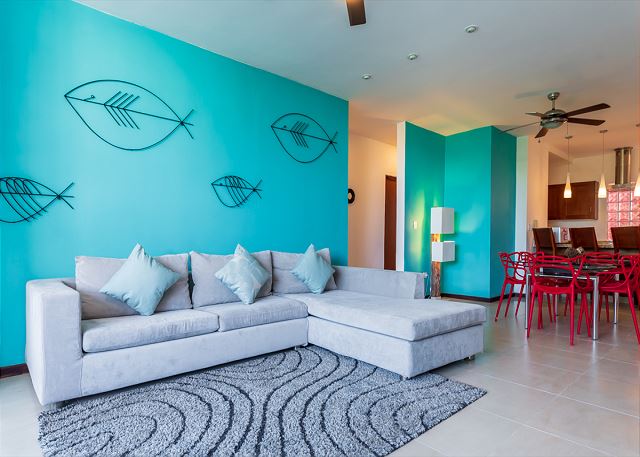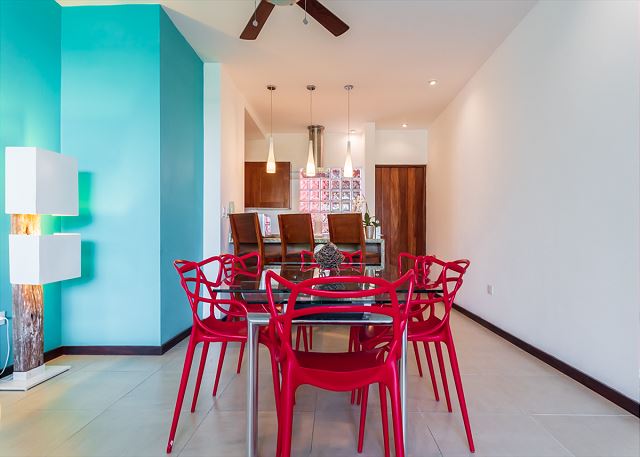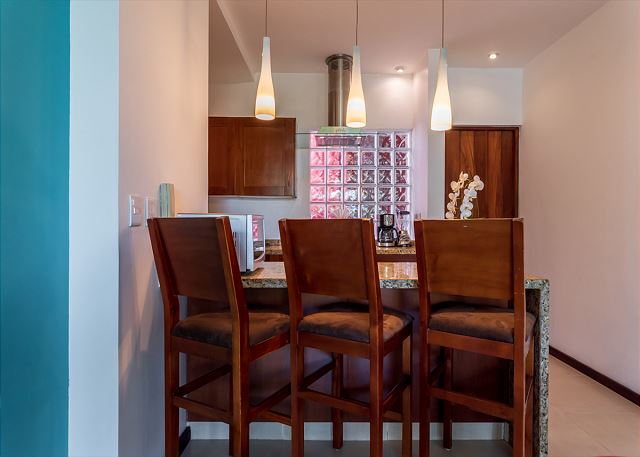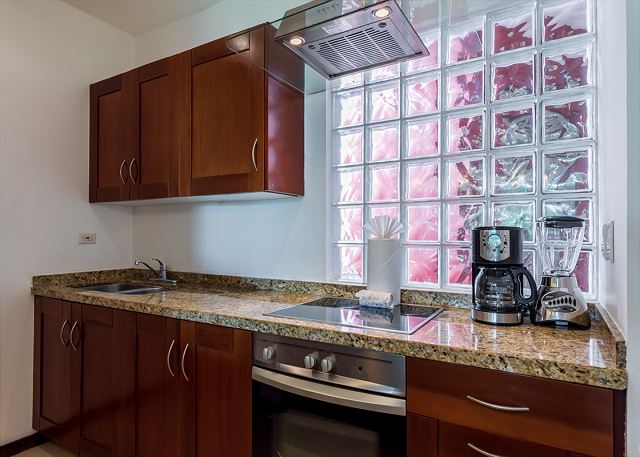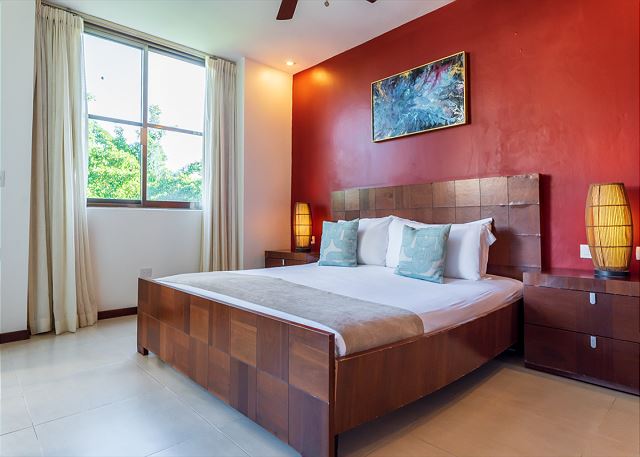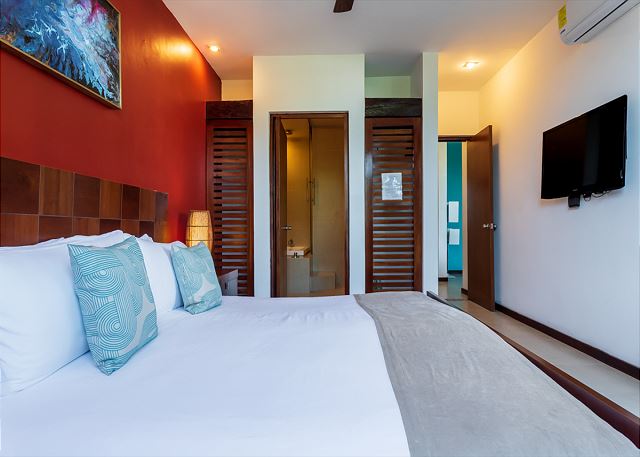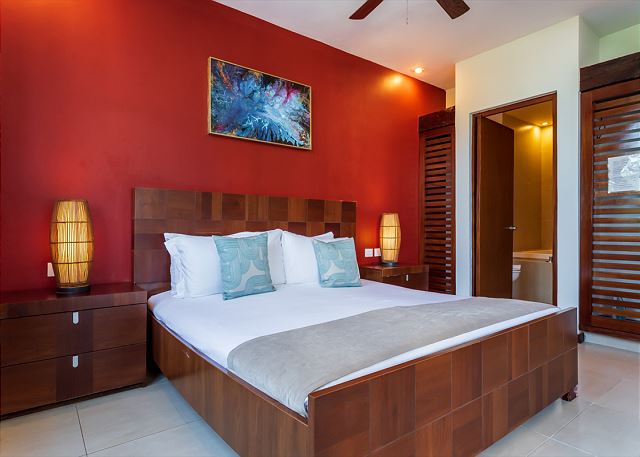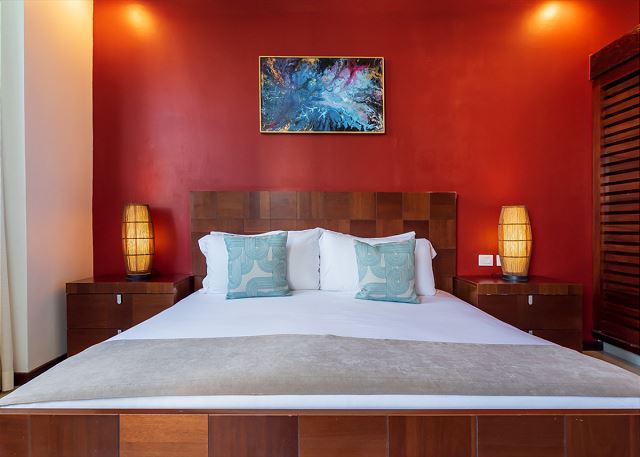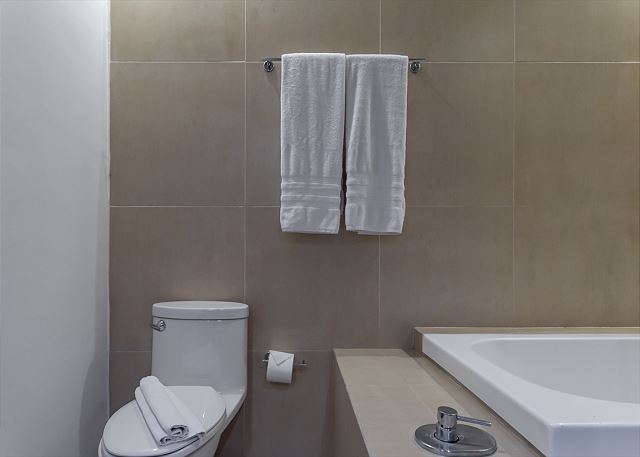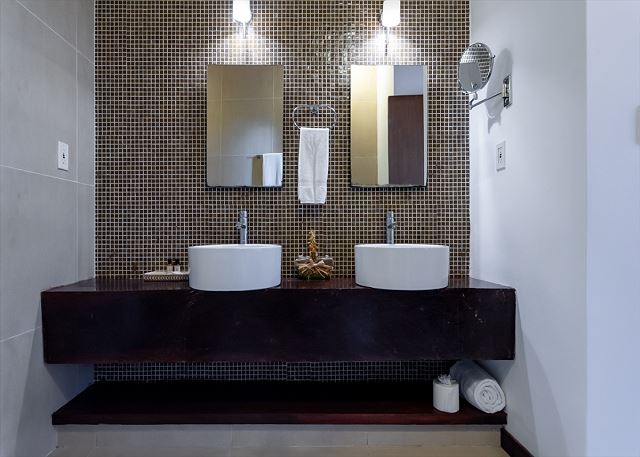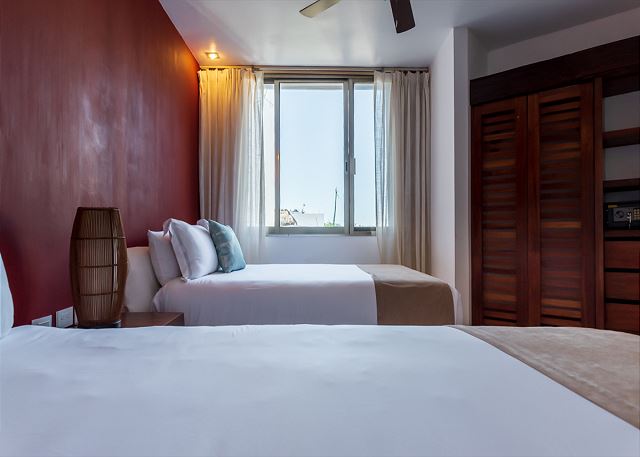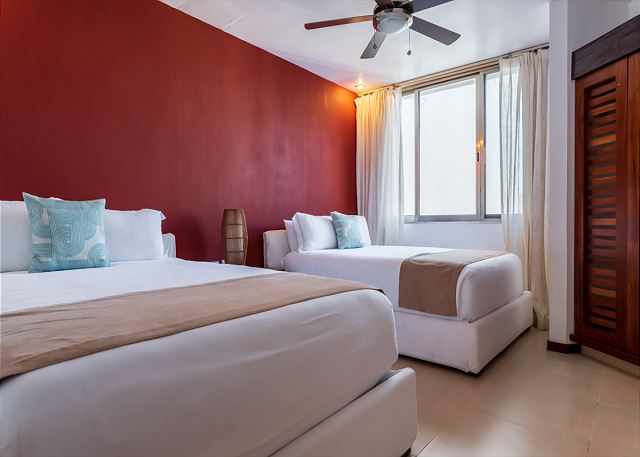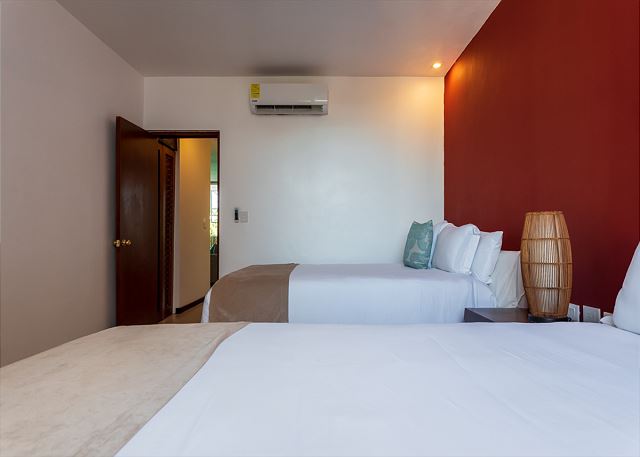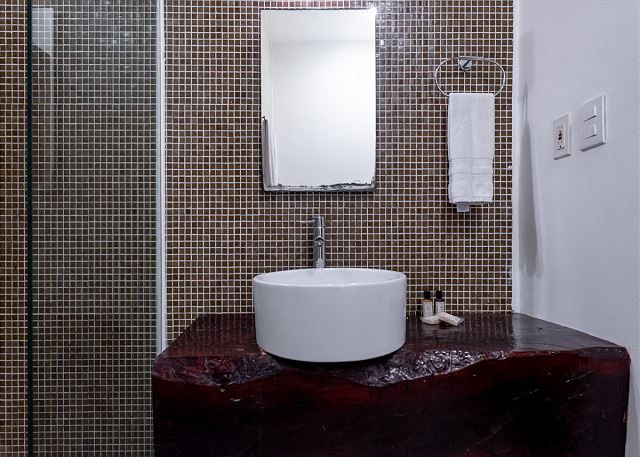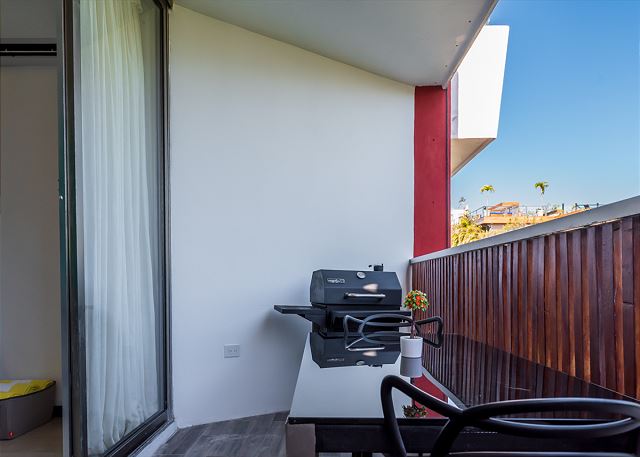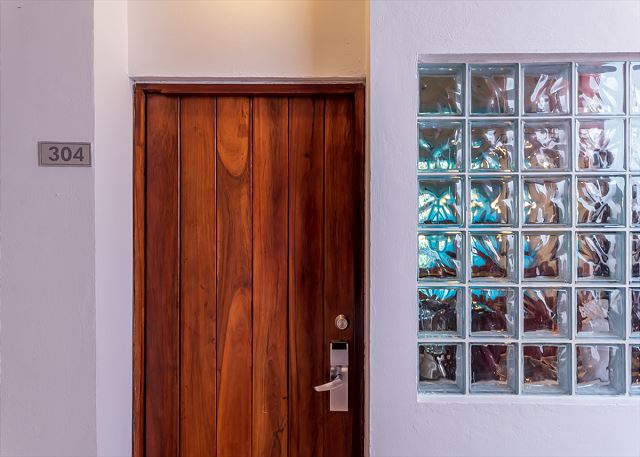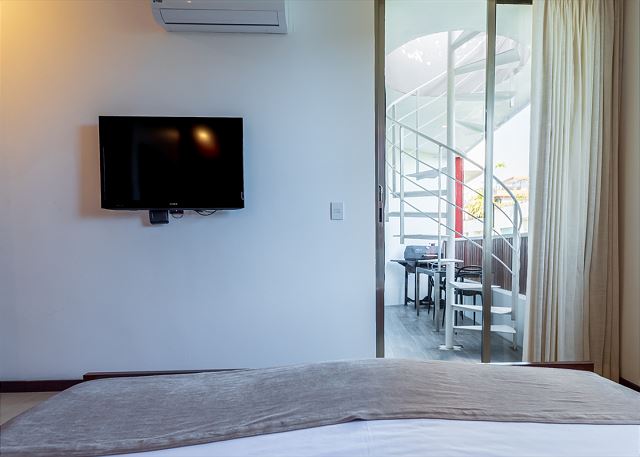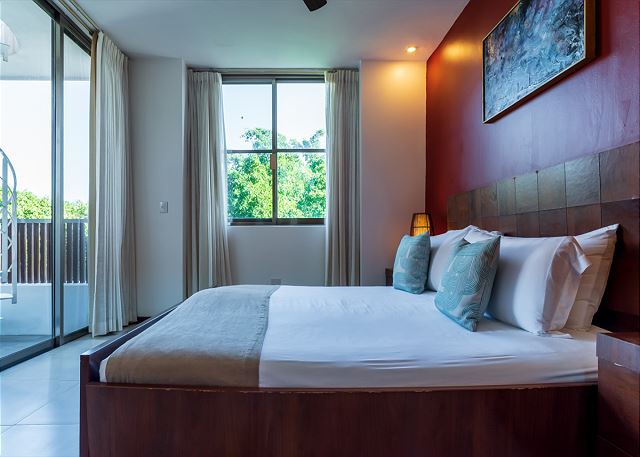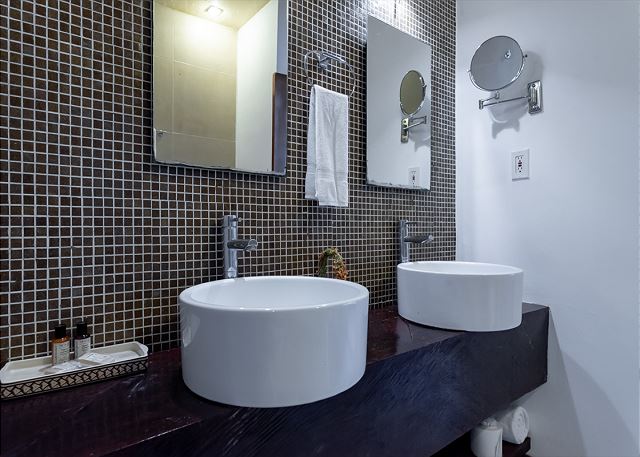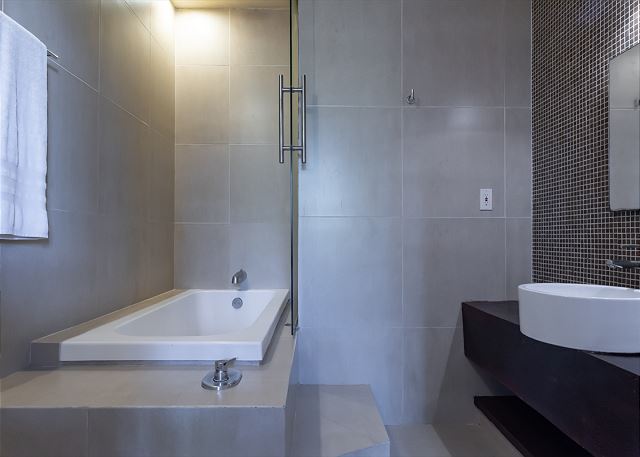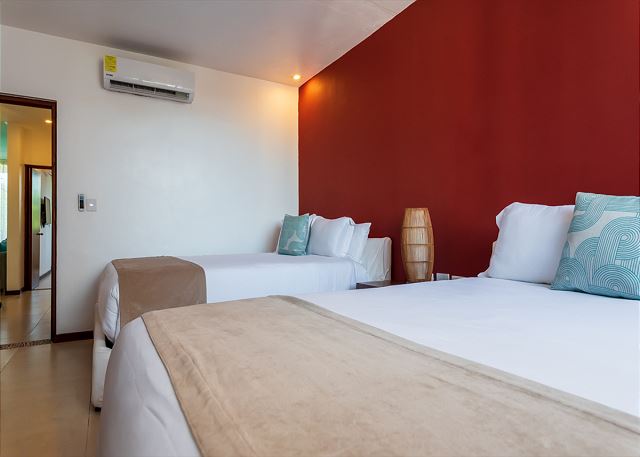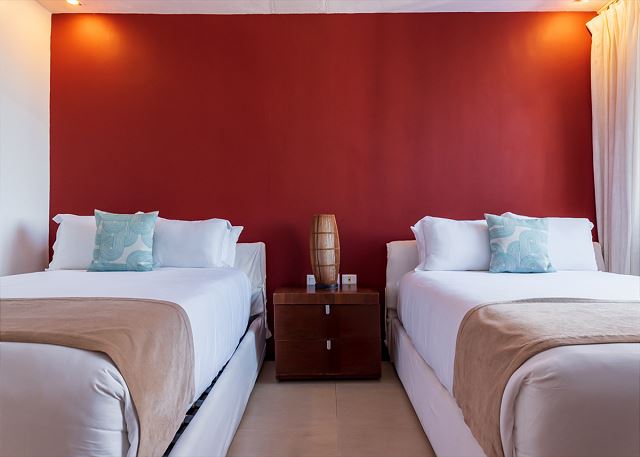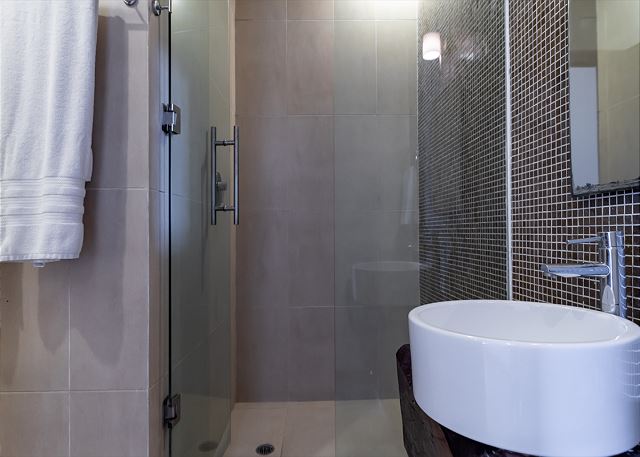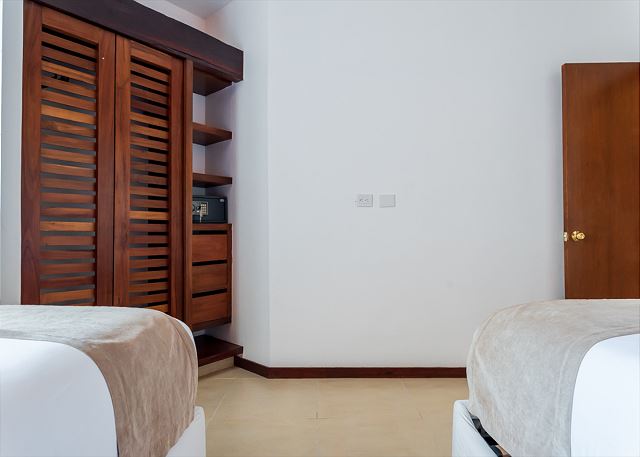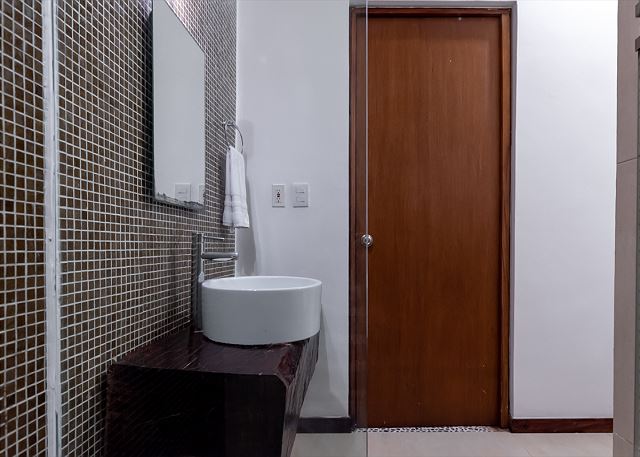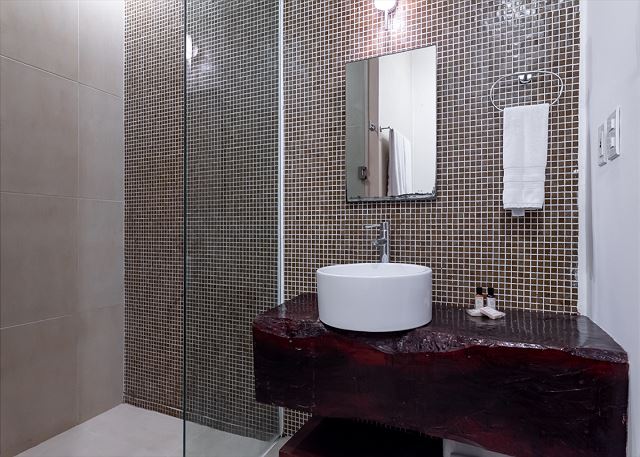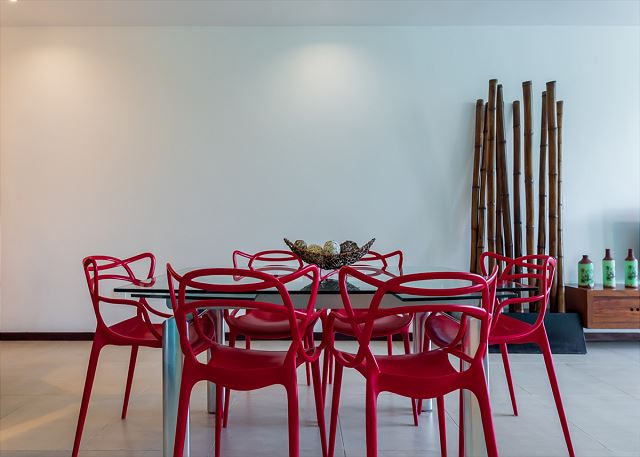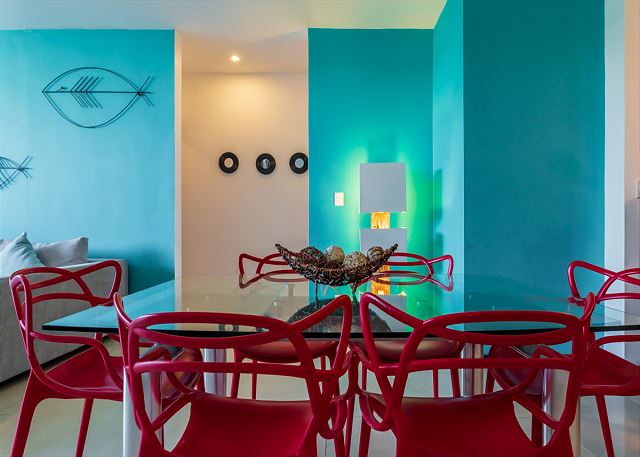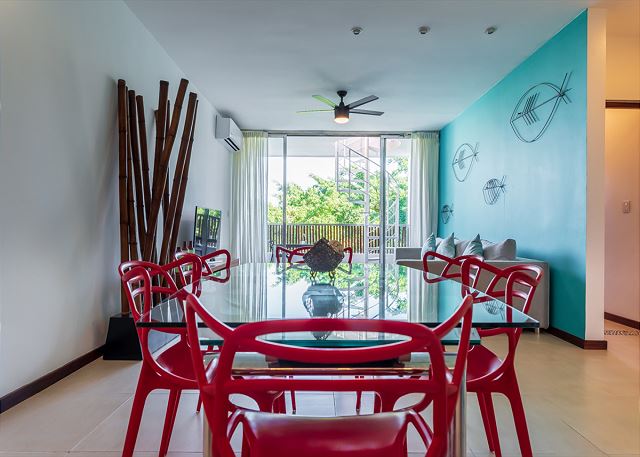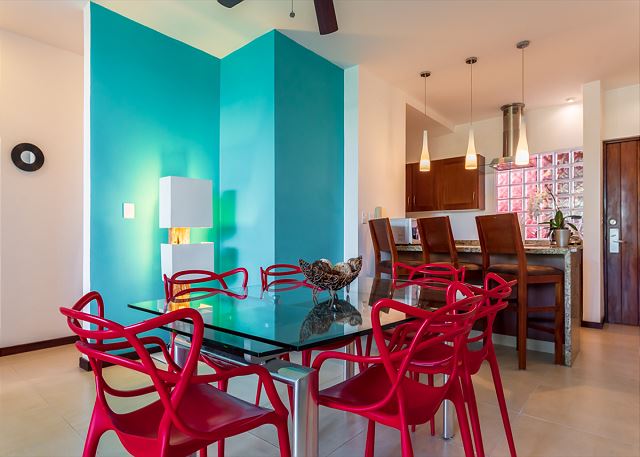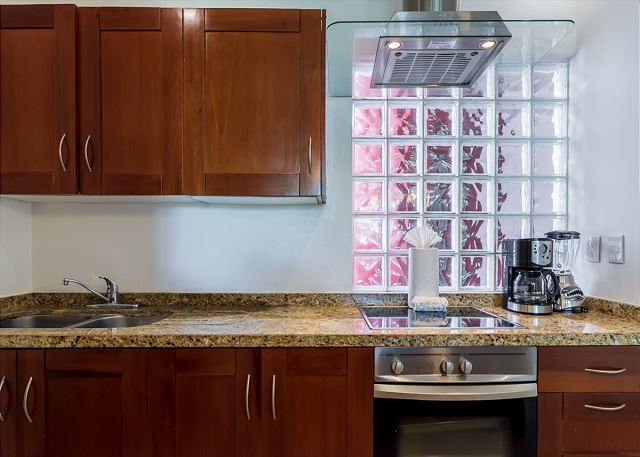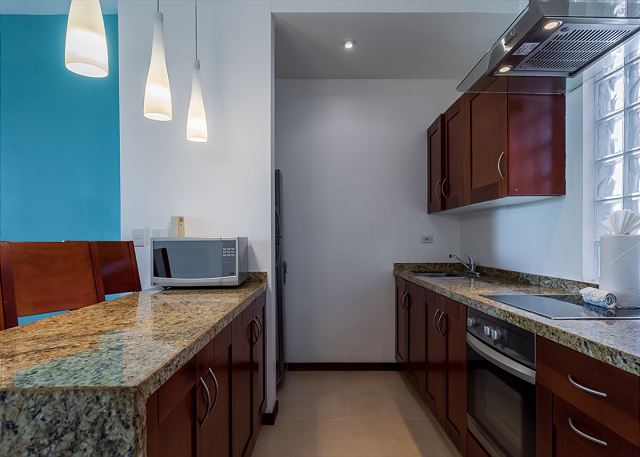 ABOUT THE BUILDING...

THIS IS OUR NICEST PROPERTY. THE WINDOW WRAPPED FACADE PROVIDES MORE THAN AMPLE SUNLIGHT. THROW IN A VIEW OF THE PEDESTRIAN 5TH AVENUE AND YOU HAVE THE PERFECT STAY! OH... AND THERE IS ALSO ELEVATOR!

ABOUT THE PENTHOUSE...

LIVE... THE LIVING ROOM FEATURES A CONTEMPORARY DOUBLE SOFA BED, ... ALONG WITH OTHER TRENDY ITALIAN FURNISHINGS. THE BEDROOM FEATURES A BEAUTIFUL KING BED APPOINTED LUXURIOUSLY IN 5 STARS HOTEL QUALITY BEDDING.

LIVING ROOM FEATURES 42' HD LED TVS EQUIPPED WITH CABLE TV. THE APARTMENT IS ALSO EQUIPPED WITH DVD. WIFI IS OF COURSE INCLUDED. •CABLE

•DVD PLAYER

•FREE EXTRA HIGH SPEED INTERNET

•CELING FANS

•AC

•FULLY FURNISHED

KITCHEN IS FULLY EQUIPPED, IS STOCKED WITH ALL THE COOK & GLASSWARE YOU WILL NEED.

DINING

•Granite Counter Top

•Marble Floors

•Refrigerator

•Coffee Maker

•Blender

•Microwave

•Toaster

•Stove

•Glasses & Dishes

•Fully Equipped Kitchen

•Oil & Salt (Upon Request)

•Specific Utensils (Upon Request)

•Wine Glasses (Upon Request)

BATHROOMS

Vert De Terres Bath Amenities 100% Eco Friendly & Biodegradable

•Body Lotion

•Conditioner

•Shampoo

•Shower Gel /Soap

•Hot Water

•Bath Salts (Upon Request)

•Sewing Kit & Bath Cap (Upon Request)

•Hairdryer (Upon Request)

•Luxury Hand & Body Towels

•Accessible Shower / Bathtub

BED FEATURES

• 1500 Thread Count Ultra Soft Fitted Sheet

•Ultra Soft High Quality Duvets

•Celing Fans

•AC

•Safe Box

•1 King Size Bed & 2 Double Beds & Sofa Bed- up to 7 people

•Baby Package ($ Upon Request Includes; Crib, High Chair, Bath tub, Toys)

ROOM AMENITIES & SERVICES

• Shared Pool on the rooftop.

• Private Pool and Private Terrace

•Black Out Curtains

•Iron/Ironing Board (Upon Request)

One of the best ways to enjoy nature is to visit the Riviera Maya, a 120 km shore line with spectacular landscape. This area, stretching from Puerto Morelos through Carrillo Puerto (in the heart of the Sian Ka'an Biosphere Reserve) to Punta Allen, is full of attractions. PLAYA DEL SECRETO, PLAYA DEL CARMEN, XCARET, PUERTO AVENTURAS, AKTUN CHEN, XPLOR, XENSES XEL-HA AND TULUM. THESE, AMONG OTHERS, ARE PLACES WHERE YOU CAN FIND MAYA CEREMONIAL CENTERS ON THE SEASHORE, DISCOVER LOCAL BIODIVERSITY AND CHOOSE FROM A VARIETY OF WATER SPORTS IN THE WORLD'S SECOND LARGEST CORAL REEF. Once home to small fishing villages, the Riviera Maya coastline has since been developed into a modern tourist corridor offering the very best of high-end luxury resorts, fine dining, nightlife, spa retreats, shopping and golf in Mexico.

SITUATED RIGHT IN THE HEART OF THE RIVIERA MAYA, PLAYA DEL CARMEN IS THE REGION'S TOP DESTINATION FOR SHOPPING, DINING AND NIGHTLIFE. CIRQUE DU SOLEIL ATTRACTION!! THERE'S PLENTY TO KEEP YOU OCCUPIED HERE, PLUS PLAYA SERVES AS AN IDEAL BASE FOR EXPLORING THE REST OF THE RIVIERA MAYA.

INTERACTION WITH GUESTS

Our guest are our priority, we work 24/7 to help our guest have the best vacation possible.

We ensure that all guests feel at home and have the most privacy possible; in order to achieve this we provide all access codes, instructions and general apartment information before and at arrival.

Personal concierge services are also available upon arrival and throughout the stay for any additionalinformation at check-in.

Also our team is available from 9am – 7pm at our office locations, we offer many different means of contact but if you would like to drop by we are at your disposal to accomplish any request 24/7.

Concierge Services:

•Not on Site

•Email, Txt, Calls or Schedule Visits

WE DON`T JUST RENT WE CREATE EXPERIENCES FOR YOU.
| | Nightly |
| --- | --- |
| January 07 - April 08, 2020 | $160 |
| April 09 - April 12, 2020 | $250 |
| April 13 - April 30, 2020 | $150 |
| May 05 - June 30, 2020 | $150 |
| July 01 - August 31, 2020 | $160 |
| September 01 - December 19, 2020 | $150 |
| December 20 - January 06, 2021 | $420 |
Beds: 1 King bed, 2 Sofa Bed beds, 2 Full beds
Thank you for entering your review. The review will become available to the system shortly.
There is shopping and restaurants near by. ❤️ ENJOY IT!
Rating:
Review Date: 05/08/2019
Booking the condo and receiving check in info was done in a very timely manner. We loved the condo and all the amenities at NOLITA. Condo was well furnished and clean. I would definitely book with PLAYA MOMENTS again.

There is shopping and restaurants near by. I am sure you will enjoy your stay.
Excelente ubicación problemas con servicio
Rating:
Review Date: 05/24/2018
Departamento muy bonito y excelente ubicación. Hay cierto ruido por estar cerca de la quinta pero vale totalmente la pena. Algunos servicios no funcionaron ya que estaban en mantenimiento pero fue algo incómodo.
Excellent Location on the heart of Playa del Carmen.
Rating:
Review Date: 03/06/2018
For years I been staying at this property and shopping its famous location. The staff is friendly, the pool is nice at the rooftop, and the location is as good as it gets. On 5th avenue that gets quite noisy in the evenings.

Linen are really nice. Free Internet connection runs very fast. Really good price for what you get.

Staff by Playa Moments always very attentive and friendly, we asked for some wine glasses and they got for us.

This was a surprise birthday trip for my wife and she loved it and we are already planning to go back and would definately stay here again.


Despedida de Soltera :)
Rating:
Review Date: 01/23/2018
Fuimos 7 amigas de Monterrey con motivo de la despedida de soltera de una de ellas.
El departamento estaba padrísimo y en perfectas condiciones. La ubicación era perfecta y el precio nos pareció muy accesible.
Solo tuvimos algunos problemas con la presión del agua caliente sobre todo. A veces no salía bien o de repente se cortaba el flujo de agua, y nunca supimos por qué sucedió esto.
El elevador no servía, cosa que también nos desagradó un poco ya que el departamento estaba como en un cuarto piso y cargando las maletas fue algo difícil y cansado, además consideramos que para el costo que cubre la cuota por hospedarnos ahí, deberían arreglar esos detalles con la mayor rapidez posible.
El departamento estaba muy limpio y muy bien equipado, pero no sabemos qué tipo de líquidos usan para limpiar, ya que el piso se sentía como pegajoso al caminar.
Las albercas de la terraza están muy padres pero hubiera sido perfecto si hubieran tenido un jacuzzi o algo, ya que nunca nos pudimos meter porque el agua estaba DEMASIADO fría :(
Por último, ojalá fueran más flexibles con los horarios de checkout.
De ahí en fuera nuestra experiencia fue muy placentera y definitivamente volveríamos a rentar un departamento en este condominio.
Great spot!
Rating:
Review Date: 07/12/2017
We had a great experience at Nolita's condos, located in the middle of the town surrounded by all we needed to enjoy our holidays there! The condominium shares a nice pool area on the roof where you can enjoy a glass of wine at night, and the condo itself offers a private terrace wih little pool. The apartment is very well equipped and evertytjhing we needed was provided by our host, who was really helpful and attemptive to our necessities. Before booking we were adviced about the noisy area we were interested but in spite of getting us worried about this we really appreciate the information and decided to book the same because of the area. There is a bar right across the street which has live music at night and all you can do is: turn tv's on or enjoy the party and have a great time (what we did). we will surely recommend this place and the great staff!
Amazing stay!
Rating:
Review Date: 06/24/2017
The sat was awesome! Nothing is compared to the experience of renting with Playa Moments, they take care of your needs, we had to stop by the groceries to do some shopping and they even offered to do it so all we did was get from the airport to the room! Also there are a few bars near by but is this why we come to Playa del Carmen?! I would recommend if you have small kids or elders. The concierge was exceptionally good and was very helpful with everything we needed during the stay. And I have to say, the towels and the linens are the BEST, the quality of them is amazing. And I have to say Playa Moments's response is what is expected of a quality service. If and when I come back to Playa de Carmen I will for sure rent with Playa Moments!
NL34
Rating:
Review Date: 03/13/2017
We had a great stay at this condo that is right on 5th and 24th. We liked this condo because it is right on 5th ave and a short walk to the beach. Everything from the pictures is exactly what the unit is like. The roof top area is very nice and it was nice to grill while the kids swam. Excellent WIFI signal and the cable TV was nice. The condo cooled down fast once we turned the AC on and there were plenty of plates, glasses and silverware to accommodate the 7 of us. The only thing I could complain about would be the noise from the bar across the street from the master suite but that something we knew before we rented it.
Manager Response: 04/15/2017
Response from Playa Moments
Hi David, thank you for your evaluation and comments. In order create the most unforgettable experience to all our costumers we provide the best amenities and servcies, leaving the unit with all equippment in very good shape. Our listing are daily verified from ourstaff on-site in order to provide the most up-to-date information. It was a pleasure to host you and we hope we get the opportunity to receive you again soon. Warmest regards from Playa Moment's team!
Your request has been sent. We look forward to meeting all your vacation needs!