el206-elements-condos-2-bedroom
EL206 Elements Condos 2 Bedroom | Playa del Carmen Vacation Rental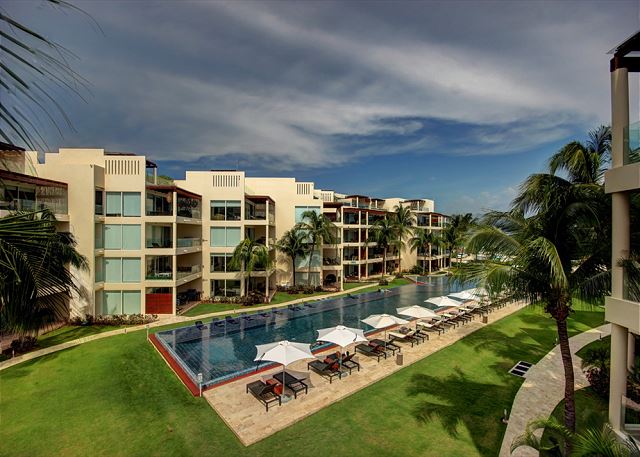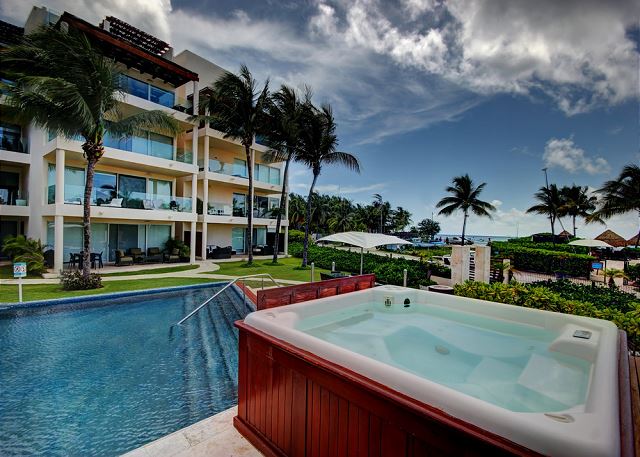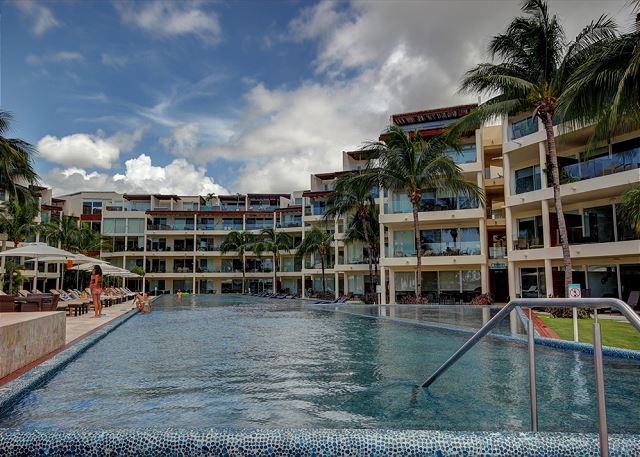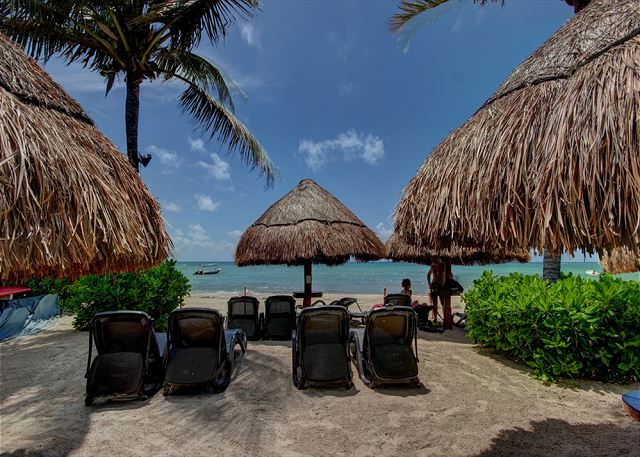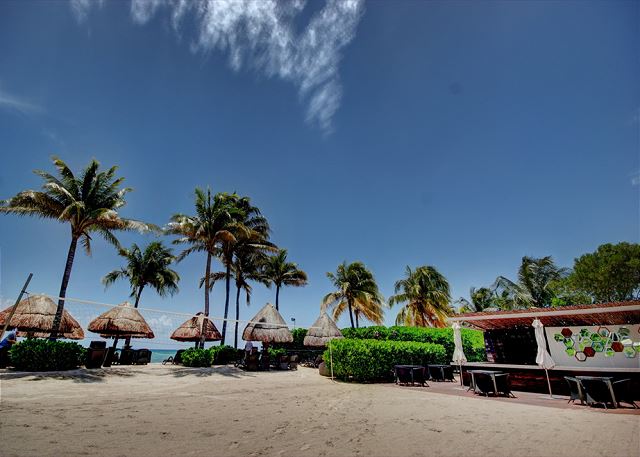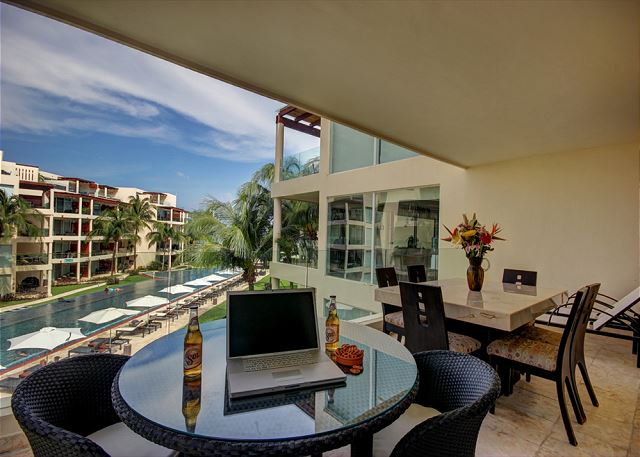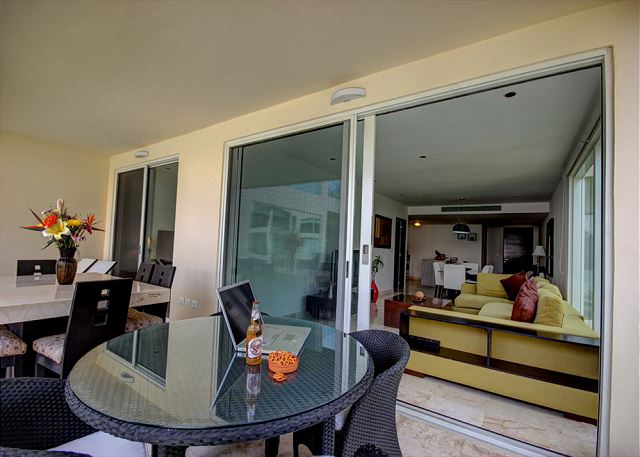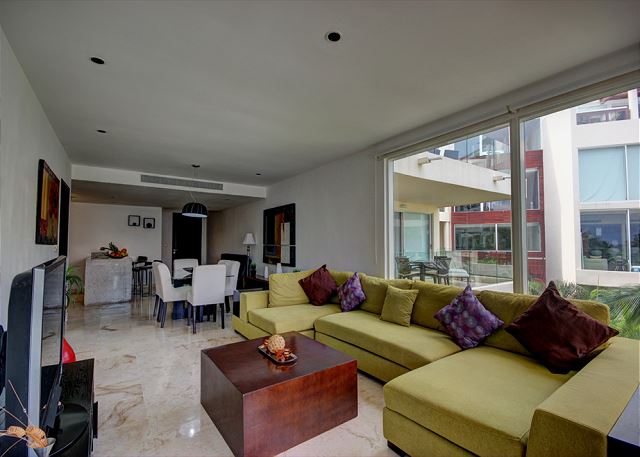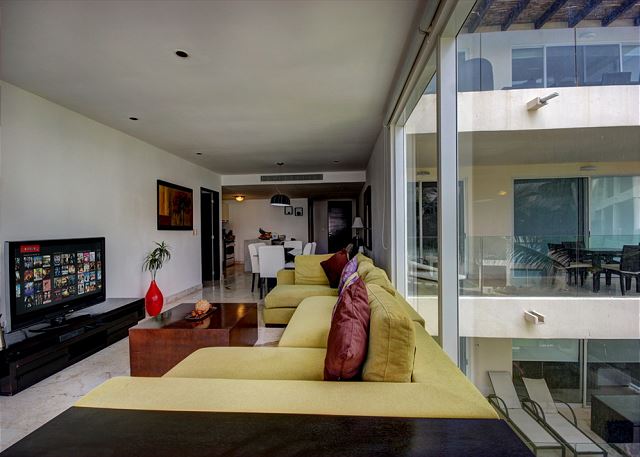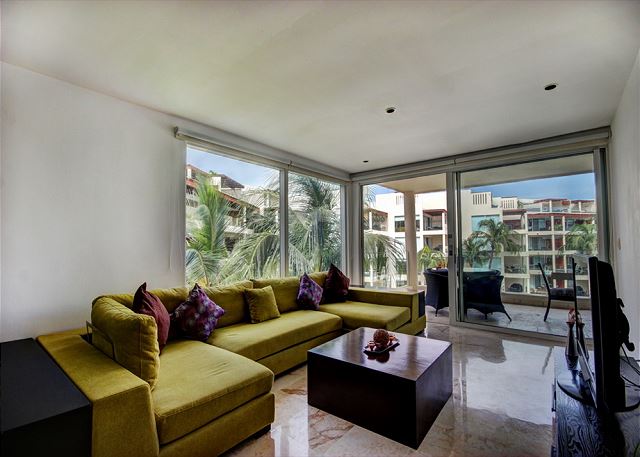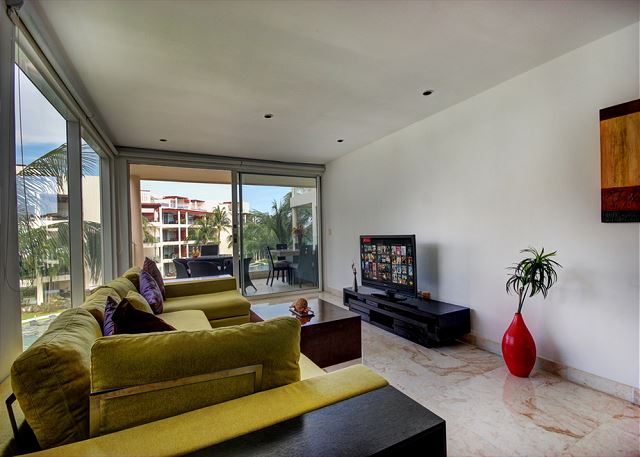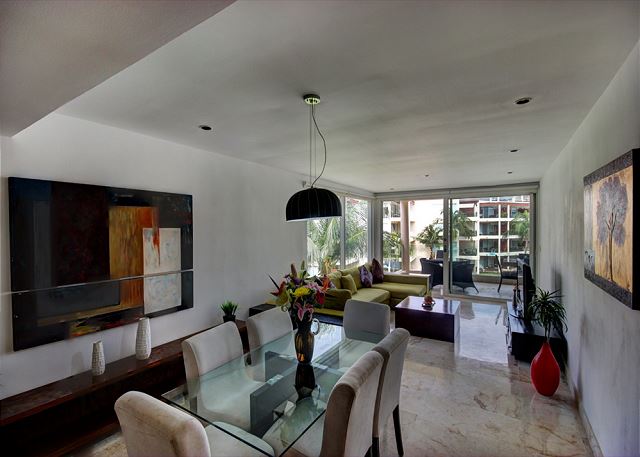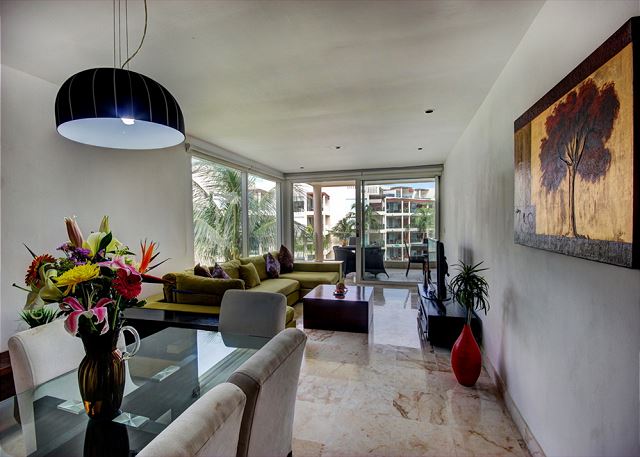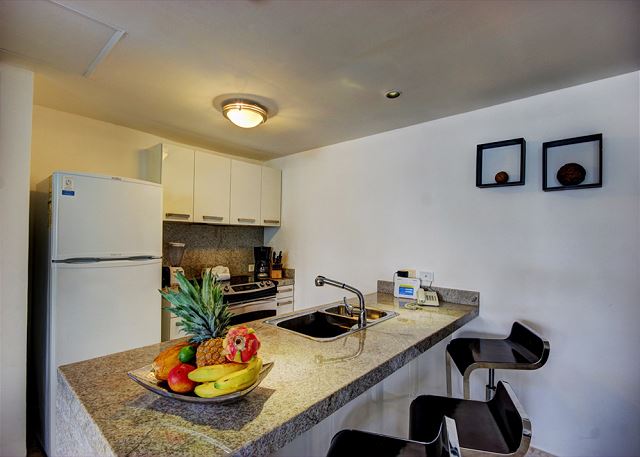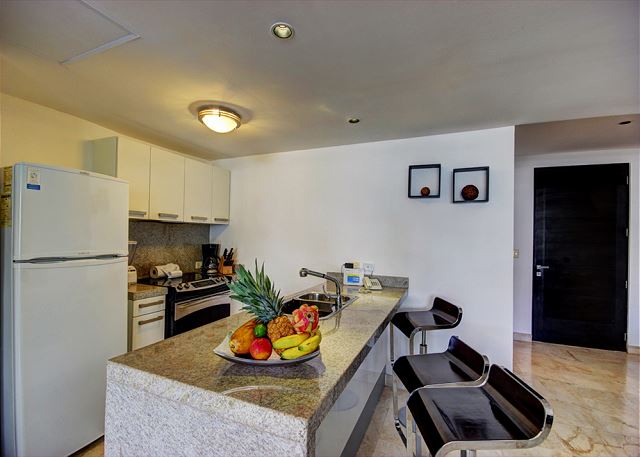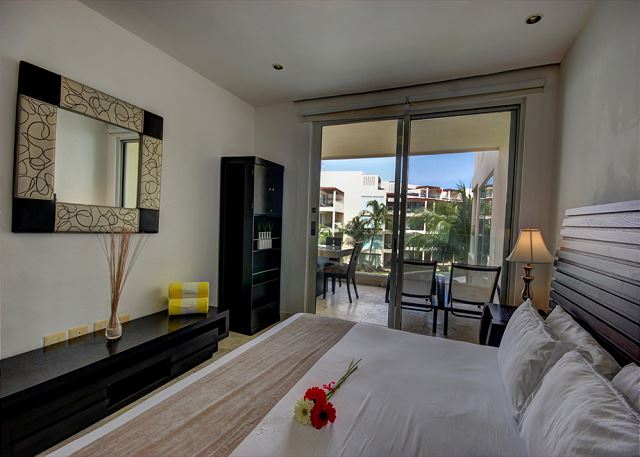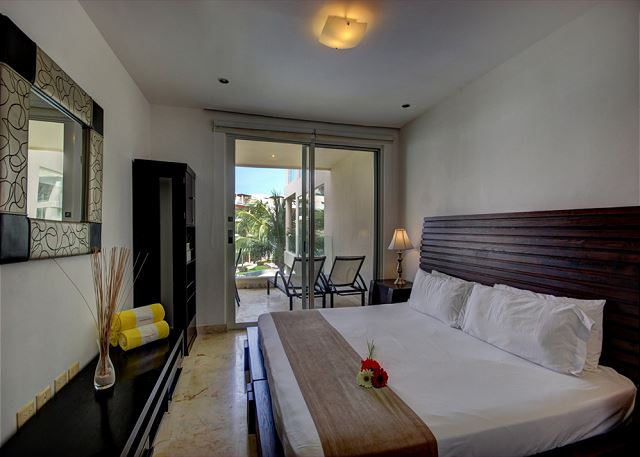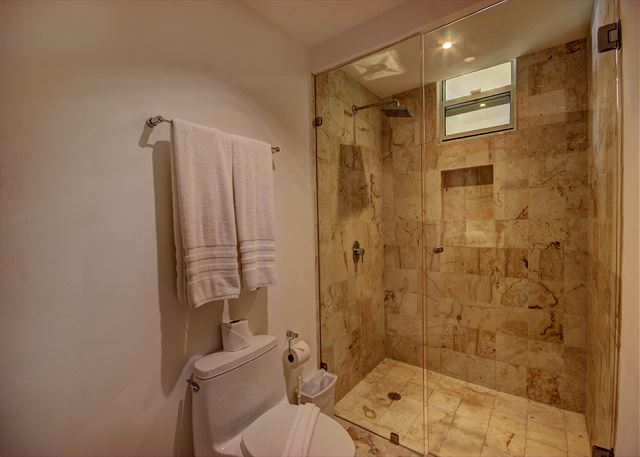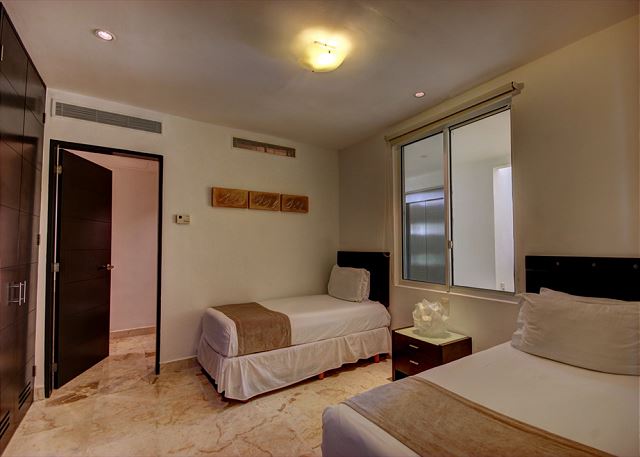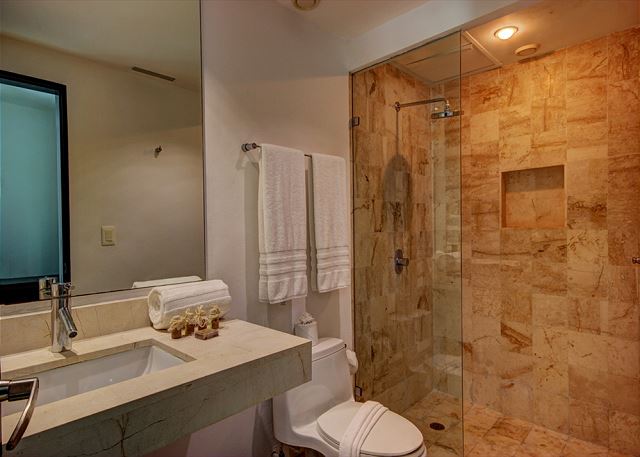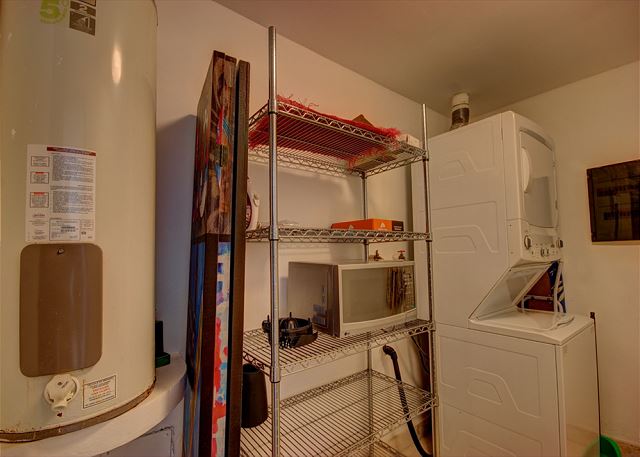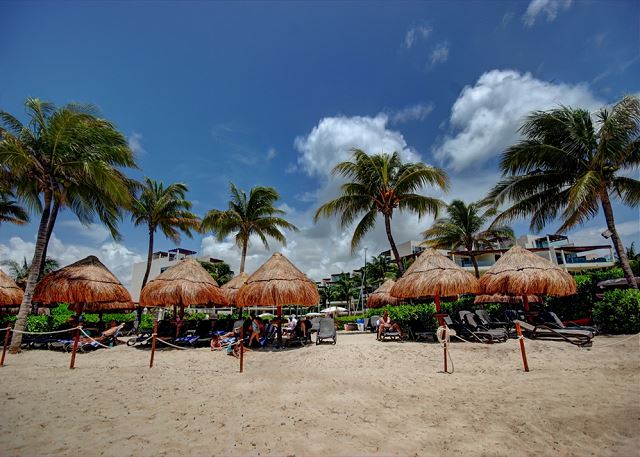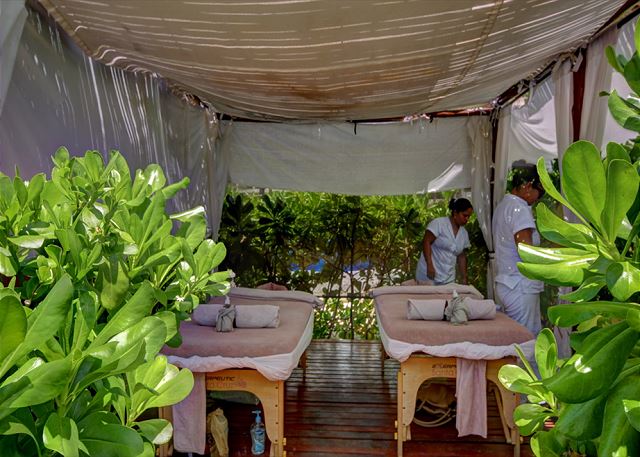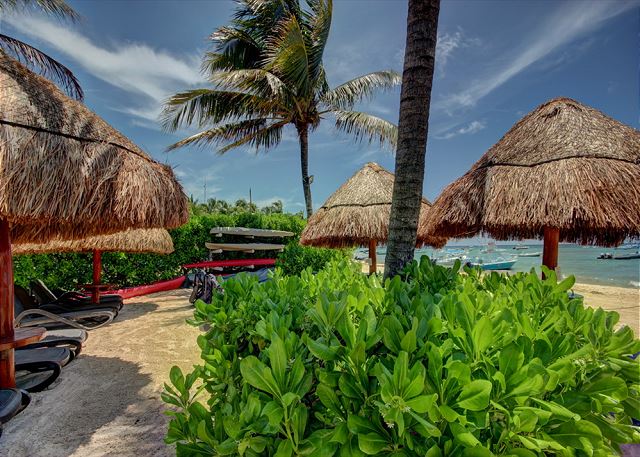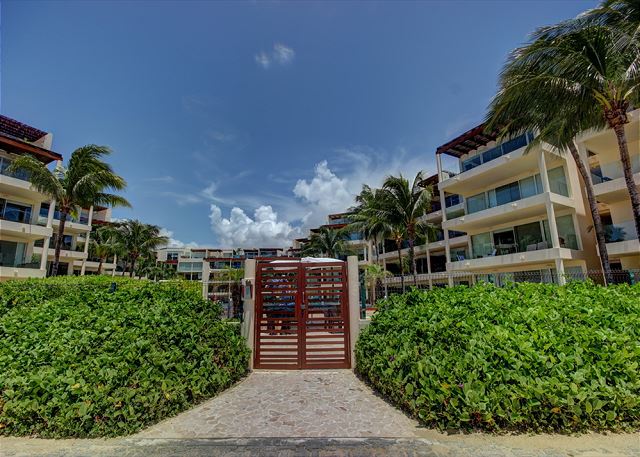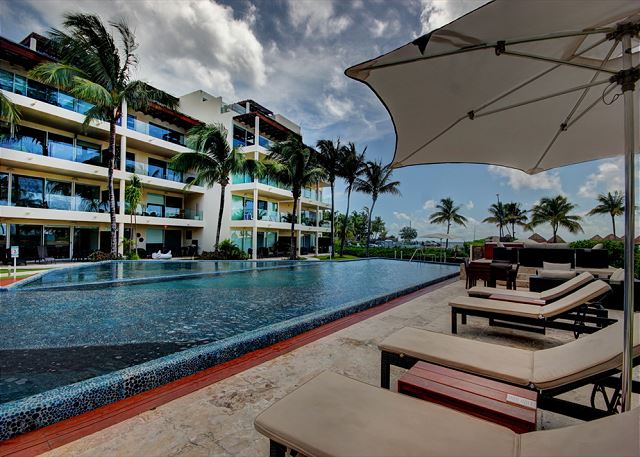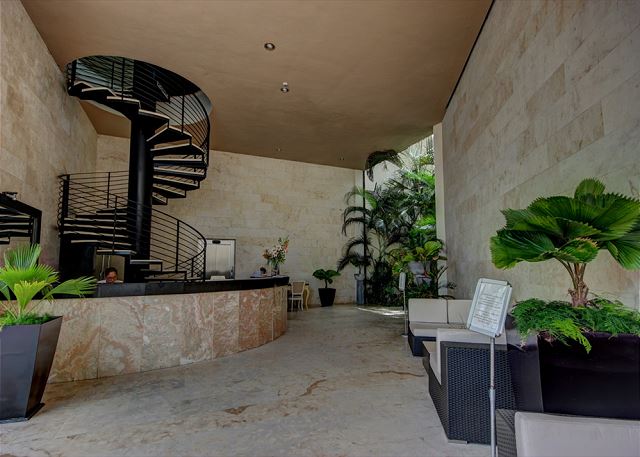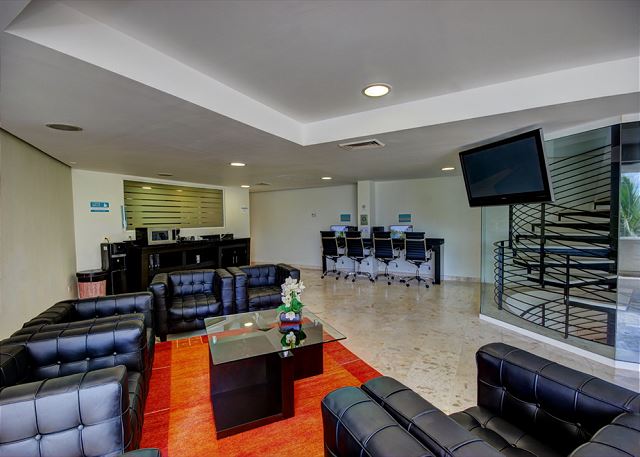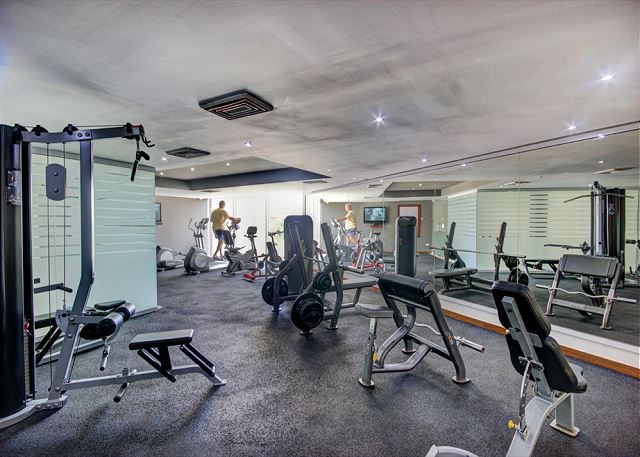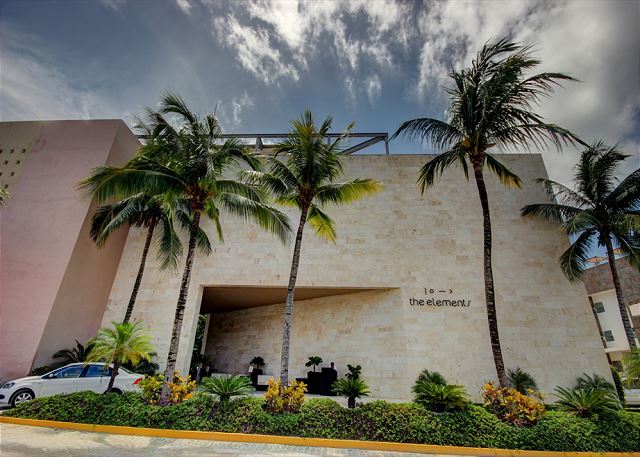 White sandy beaches, emerald green water steps from your private patio, Playa Del Carmen's famous 5th Avenue mere blocks away, large, luxurious accommodations & your own concierge ... the new Elements Hotel, Playa Del Carmen, Mexico is Paradise Perfected!

The department consists of 2 bedrooms, 2 bathrooms, fully equipped kitchen, dining room, satellite TV, DVD, laundry room and terrace with views to the huge pool and the Caribbean Sea. The main bedroom has pool views and beautiful custom-built furniture, a King Size bed, a closet, a safe and a private bathroom. The second bedroom has 2 queen Size beds, a closet and a private bathroom. The kitchen is fully equipped and provided with a dining room for 6 people and a very comfortable living room with satellite TV, DVD, a guest bathroom and a laundry room. 2 lounge chairs and a magnificent view to the condominium pool and the Caribbean Sea.

THIS CONDO HAS A UNIQUE LOCATION FACING THE CARIBBEAN SEA AND AT A SHORT WALK TO THE FAMOUS 5TH AVENUE IN PLAYA DEL CARMEN. IT IS ONE OF THE FEW CONDOMINIUMS HAVING A PRIVATE BEACH CLUB WITH PALAPAS, LOUNGE CHAIRS AND A SAND VOLLEYBALL COURT. A UNIQUE NEARLY OLYMPIC SIZE POOL WITH IMMACULATE GARDENS AND COMMON AREAS, OCEAN-VIEW FITNESS CENTER AND BUSINESS CENTER, 24 HOUR SECURITY, A MOTOR LOBBY AND CONCIERGE SERVICE TO PROVIDE HELP AND INFORMATION. THE CONDOMINIUM IS VERY WELL LOCATED AND AT A SHORT WALK TO THE FAMOUS 5TH AVENUE IN PLAYA DEL CARMEN (5 MINUTES WALK), WHERE YOU WILL FIND A WIDE VARIETY OF FAMOUS AND DELICIOUS RESTAURANTS, BARS, BEACH CLUBS, NIGHTCLUBS AS WELL AS A BOUTIQUES AND SOUVENIRS SHOPS..

BUILDING AMENITIES

•Beachfront location

•Full ocean views

•24 hour Security

•5 blocks to 5th Ave

•Private Elements beach club

•Canibal Royal beach club & restaurant

•Huge pool & beautiful gardens

•Jacuzzi

•Complementary fitness center

•Complementary business center

•Free parking

•24 hour staffed lobby

•Elevators

GUESTROOM FEATURES

•1200 sqf (109 sq meters) of living space

• Bottled water delivery

• Marble floors

• Air conditioning

• Fully equipped kitchen

• Dishwasher

• Microwave

• Washer/dryer

• TV, DVD video library, CD player

•Terrace

• Handicapped and wheelchair accessible.

WE DON`T JUST RENT WE CREATE EXPERIENCES FOR YOU.
| | Nightly |
| --- | --- |
| September 01 - December 19, 2019 | $250 |
| December 20 - January 06, 2020 | $500 |
| January 07 - April 08, 2020 | $390 |
| April 09 - April 12, 2020 | $350 |
| April 13 - April 30, 2020 | $250 |
| May 05 - June 30, 2020 | $250 |
| July 01 - August 31, 2020 | $299 |
| September 01 - December 19, 2020 | $250 |
Beds: 1 King bed, 2 Twin beds
Thank you for entering your review. The review will become available to the system shortly.
We enjoyed our stay and would definitely recommend this condo.
Rating:
Review Date: 05/08/2019
Elements 206 condo: This was a great condo. It had everything we needed. The balcony was incredible, with a dining table, lounge chairs, a grill and another smaller table and chairs. The kitchen was probably more well equipped than any apartment we have rented in the Caribbean. Plenty of towels and beach towels were provided. The location was really good for walking to restaurants. Karina and Esteban were great hosts. Playa Moments staff provided lots of information before we arrived and gave us a walking tour of Elements building that was really interesting and a great bonus. You can walk over near the sea. The private beach had very few people there the times we went. We enjoyed our stay and would definitely recommend this condo. Thank you.
10 Days in Playa
Rating:
Review Date: 03/26/2019
We had a great time at the Elements Condo complex. Fantastic Pool and condo. Quiet and clean. Short walk to 5th avenue and some super restaurants.

Condo employees were very accommodating and we were taken care of wonderfully.
Manager Response: 04/17/2019
Response from Playa Moments
Hi Mike, thank you for reviewing your stay with us!THe complex is one of the stars we have here in Playa, with a great location and exclusive services as the private beach club. Our staff work hard to pamper our guests and make them feel at home! we hope we get the opportunity to host you again soon! Kind regards from Playa Moments' Staff.
Great Property, not so great of location
Rating:
Review Date: 03/08/2019
We were placed here last minute as the condo we had origionally booked was sold. We were very dissapointed and didn't know what to expect coming in as we prefer to be closer to Mamita's beach. The property was very well maintained and has a very nice pool, but there are not enough loungers. All of them are usually gone by 7:00 am every morning. There is a 20 minute rule with tagging chairs but it is not inforced. During our one month stay, it was the same people on the longers every day and they were usually out there before it got light. The beach club has a lot of chairs but not much of a beach. We usually went to Mamita's every day which is not without issues. The beach clubs there are trying to force people to rent their chairs and umbrella's by moving them out well past the high water mark limiting the public space. This area is pattrolled by the Fedeal Police, but try complaining when you don't speak spanish. You don't get anywhere. We always did manage to find a spot, but you had to get there before 10:00 am. Overall we did like the property, but not the location. We also had some issues with our condo. The oven did not work. Our management company got approval to replace it, but it didn't show up. They did bring us a toaster oven that got us through. Not something you want to go through while on vacation.
This property has a lot of long term renters and a lot of short term, there were pople coming and going all the time. We did leave satified happy. The weather was great.
Manager Response: 04/19/2019
Response from Playa Moments
Hola Hans, thank you for sharing your comments with us. We are sorry you experienced this situation, our reservations' department got in touch with you immediately when the apartment was sold with the only interest to relocate you to a different property by sending you further options to look at before taking your final decision. The condo you have been relocated at is one of the most quoted and the only one with private beach club which is a plus here in town! We will kindly report your concern about loungers and pool area to the general administration of the building to be able to solve it for our future guests. About the apartment our concierge on-site did his best to solve the inconvenience of the oven the shorter he can by providing an additional electrical oven to get out of it meanwhile we got the final solution of it. We hope you can choose us again and find together the best place for your next stay here! Warm regards
I expected something better
Rating:
Review Date: 03/19/2018
The apartment I rented was not the apartment I was given wheh I arrived.I wish someone could have told me before arrival. Living room air conditioninig was very noisy and didn´t work well. Television never worked.
One of the best places to stay in Playa
Rating:
Review Date: 02/28/2018
I lived in Playa for a few years, so I know a lot of homes, the apartments at the elements was beyond perfect! everything works out perfectly! location, pool, apartment, beach club, concierge, security, etc. I strongly recommend it in any format that you go to playa (family, bachelorette, guys trip, etc)
Beautiful and great location!
Rating:
Review Date: 08/19/2017
My family and I stayed there and this place is beautiful and clean. Close to Downtown and 5th avenue. We loved loved the full kitchen since my kids love homemade food and it save us a lot of money from restaurants, there is a beach a block away, they provide you with chairs and beach towels (first come first serve) and you have beautiful soft towels for the beach in the apartment. A cleaning lady comes twice a week, the kitchen is fully equipped as far as pot and pans, they have a set of 4 for plates, glasses etc.... coffee maker and toaster. We traveled with a 2 and 9 yrs old so my daughter and son slept in one bedroom and my husband and I slept on the other one. The only discomfort we had was the A.C. in the living room was very loud to the point heading the Tv is a hassle and it wasn't cold. Linen are soft and beautiful. They also have a washer and dryer on site which we loved as well ! We enjoyed so much, we will definitely go back no Doubt !

Your request has been sent. We look forward to meeting all your vacation needs!