Tulum's Art With Me Festival Instantly Becomes A World Class Event

Sunbathing on the beach in Tulum, Mexico, time drifts by becoming one extended happy hour. The waves crashing on the soft sandy beach highlight the beautiful bodies and the ultra-chic visitors to this popular retreat located 90 minutes South of Cancun along the Yucatan Peninsula. With a lush jungle on one side of the main street and the Caribbean Sea on the other, hotels are usually sold out well in advance and tourism to the area is as popular as ever.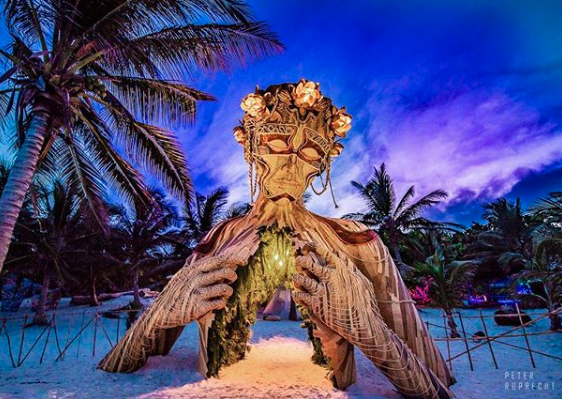 I have been visiting Tulum for years and consider it my favorite home away from home. It is easy to build lifelong friendships here with the hotel and restaurant owners as well as the local people who make your return something special each time. And now a group of hoteliers has banded together to create a new movement in Tulum.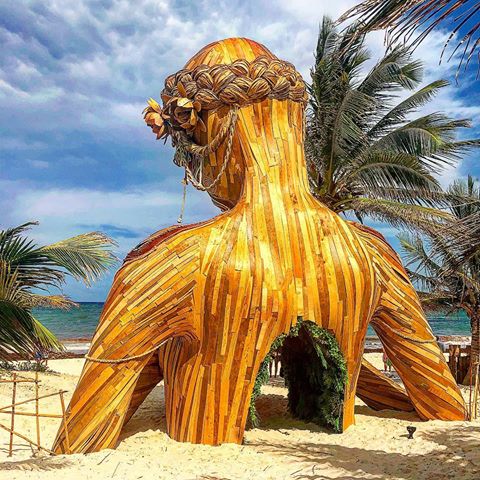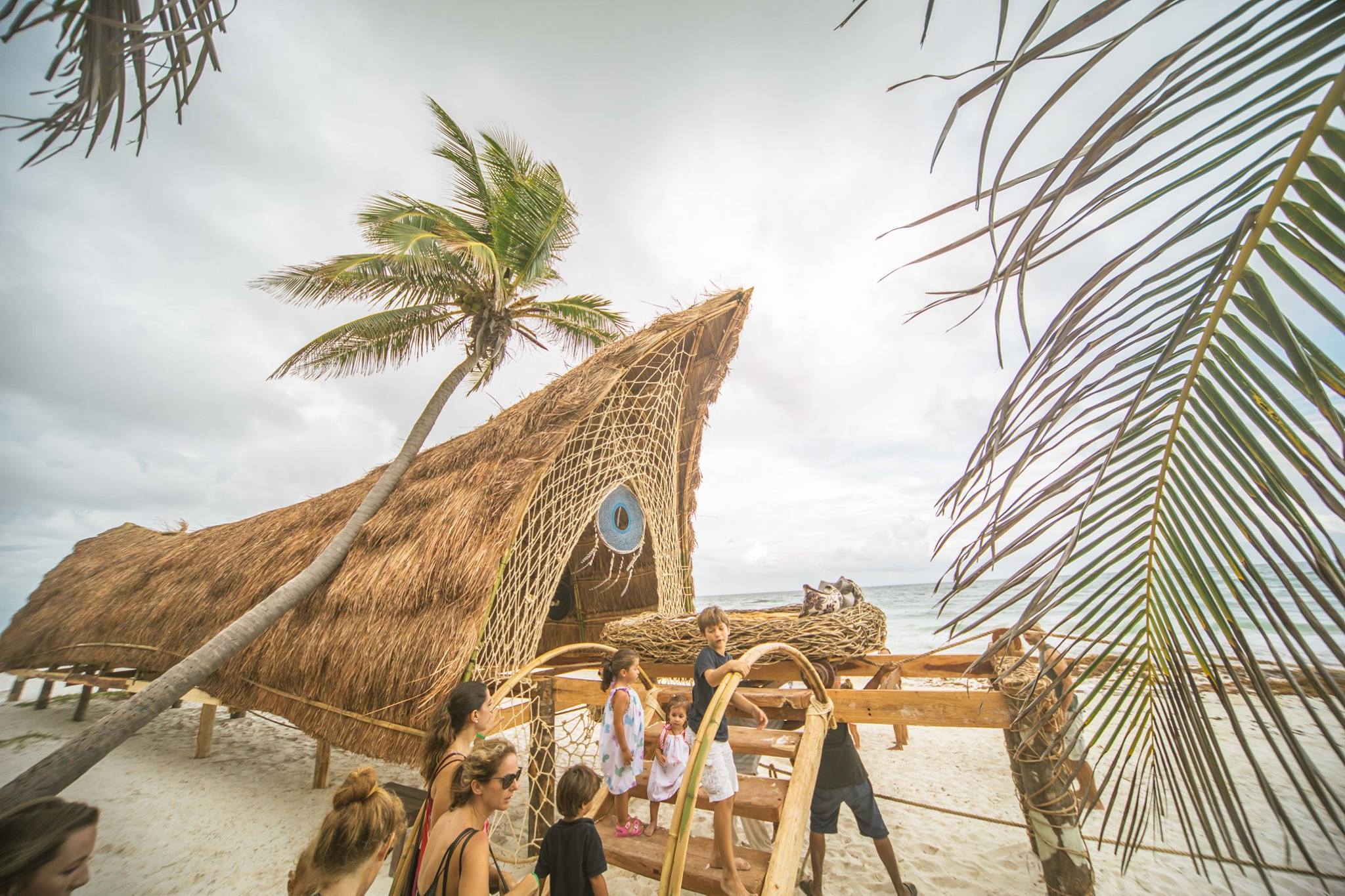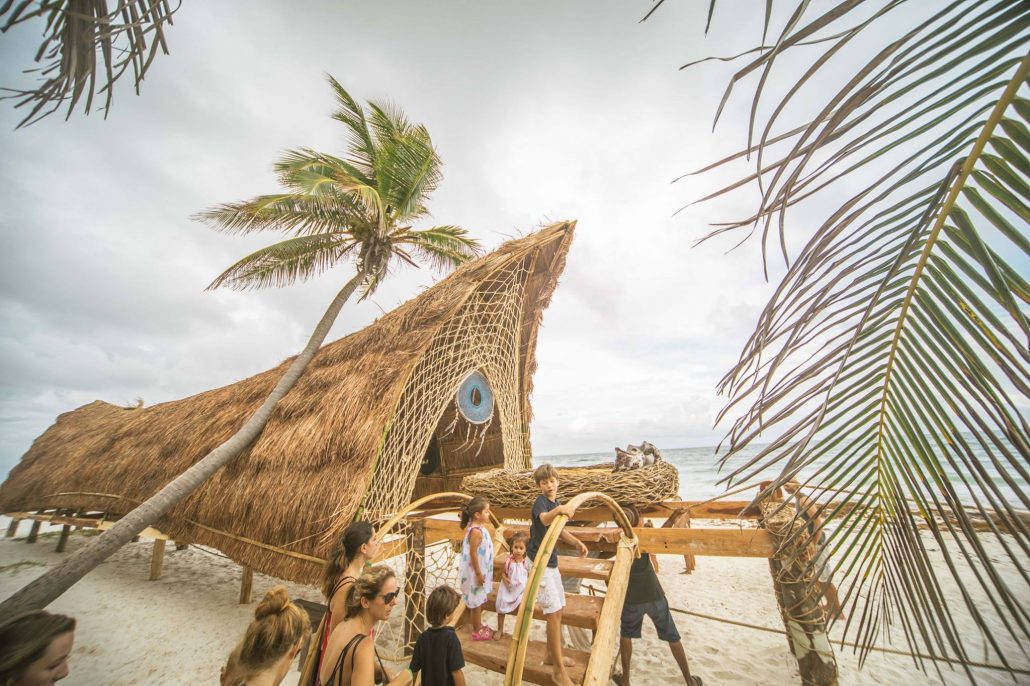 The four-day arts and culture festival last month brought together local businesses to highlight the town's talent by focusing on music, art, food, and wellness all with an educational undertone.  Art with Me was created by hotel guru David Graziano (Ahau, Alaya, and Villa Pescadores) along with co-founder Jorge Mondragon and Executive Producer Matt Caines as an attempt to not only showcase the area they have come to love but to also protect it. Graziano also joined forces with a group of highly regarded entrepreneurs (including such well-known hoteliers as Sebastian Saas of Be Tulum and Eduardo Castillo of Habitas).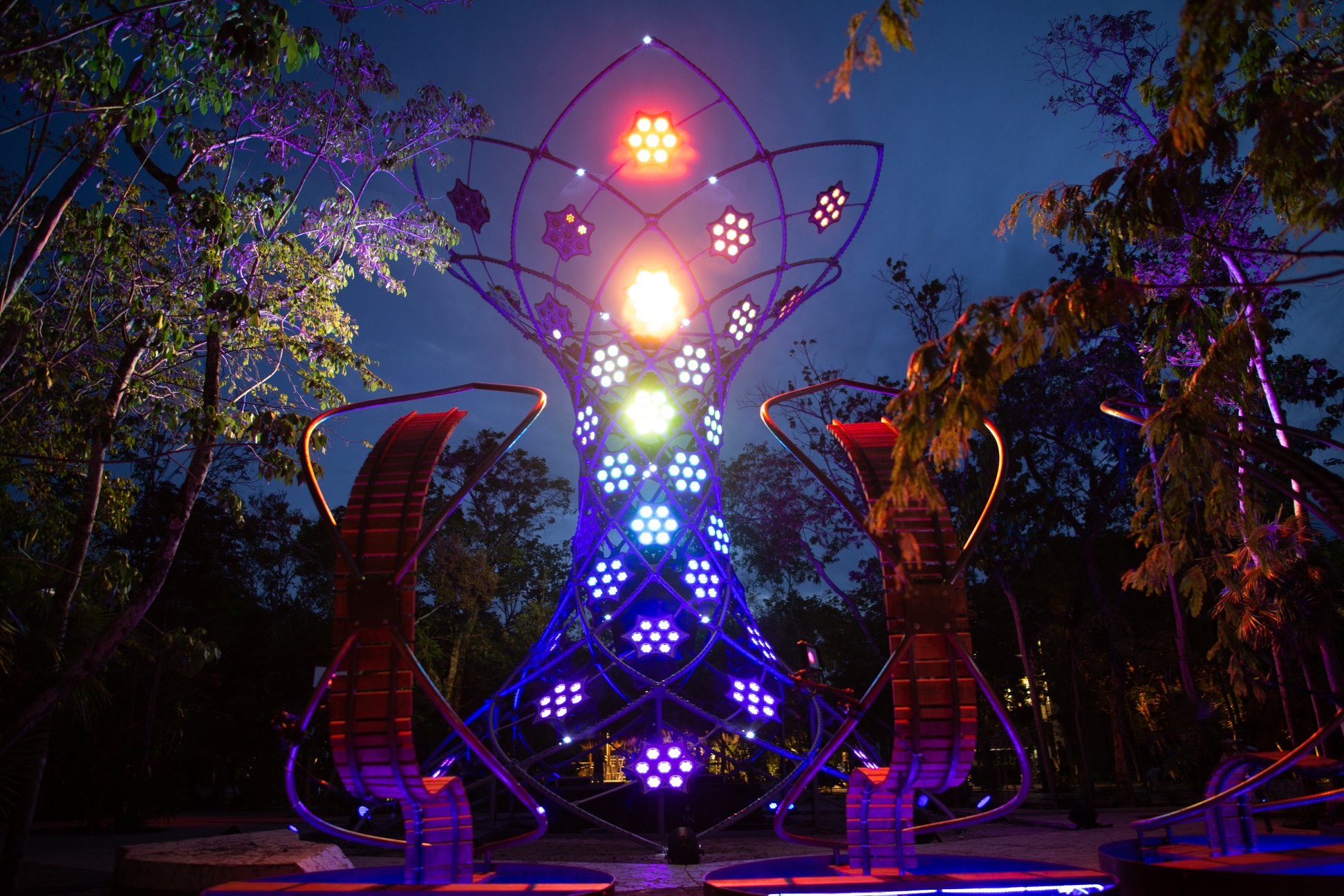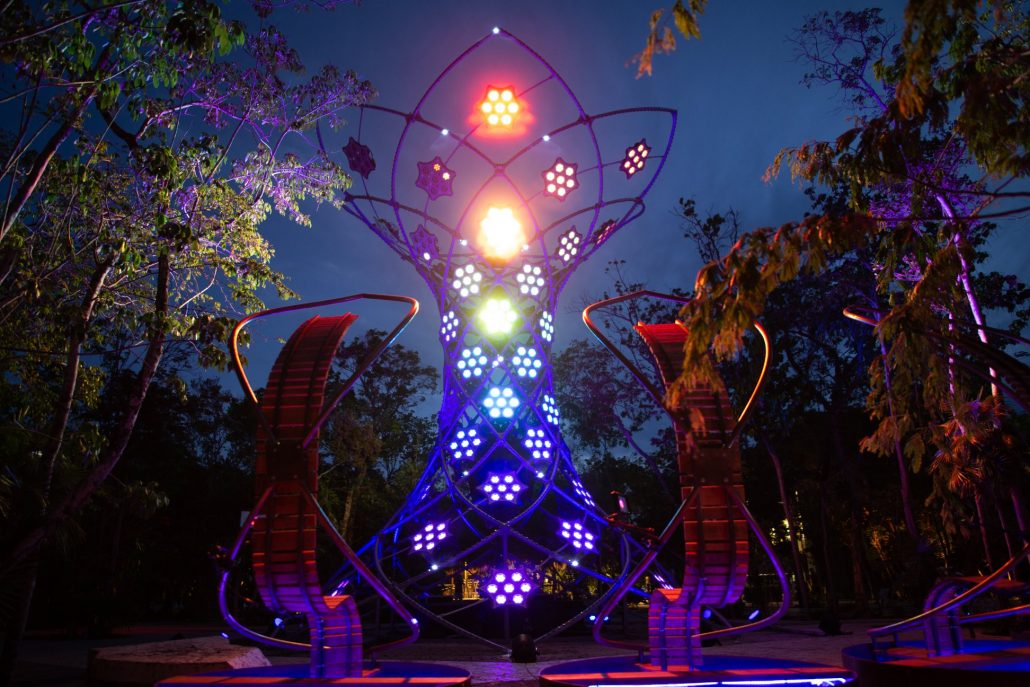 The festival included late-night DJ sets, live performances and the most amazing art installations ever seen in this part of the world.  With the addition of the spectacular new IK LAB run by the charming and inspirational Santiago Rumney Guggenheim (Peggy's great-grandson), the Tulum art scene is now bursting at the seams.
The remarkable IK LAB opened only a few months ago with the support of Jorge Eduardo Neira Sterkel, the owner, and CEO of Azulik Resort.  Under the direction of Guggenheim, it is already destined to become one of the world's finest art galleries. Not only is it truly an architectural marvel with its outrageous curving wood, jungle vined floors, and rooftops, the all-natural elements and custom designed circular windows contribute to this Alice in Wonderland space and awaken your senses like never before.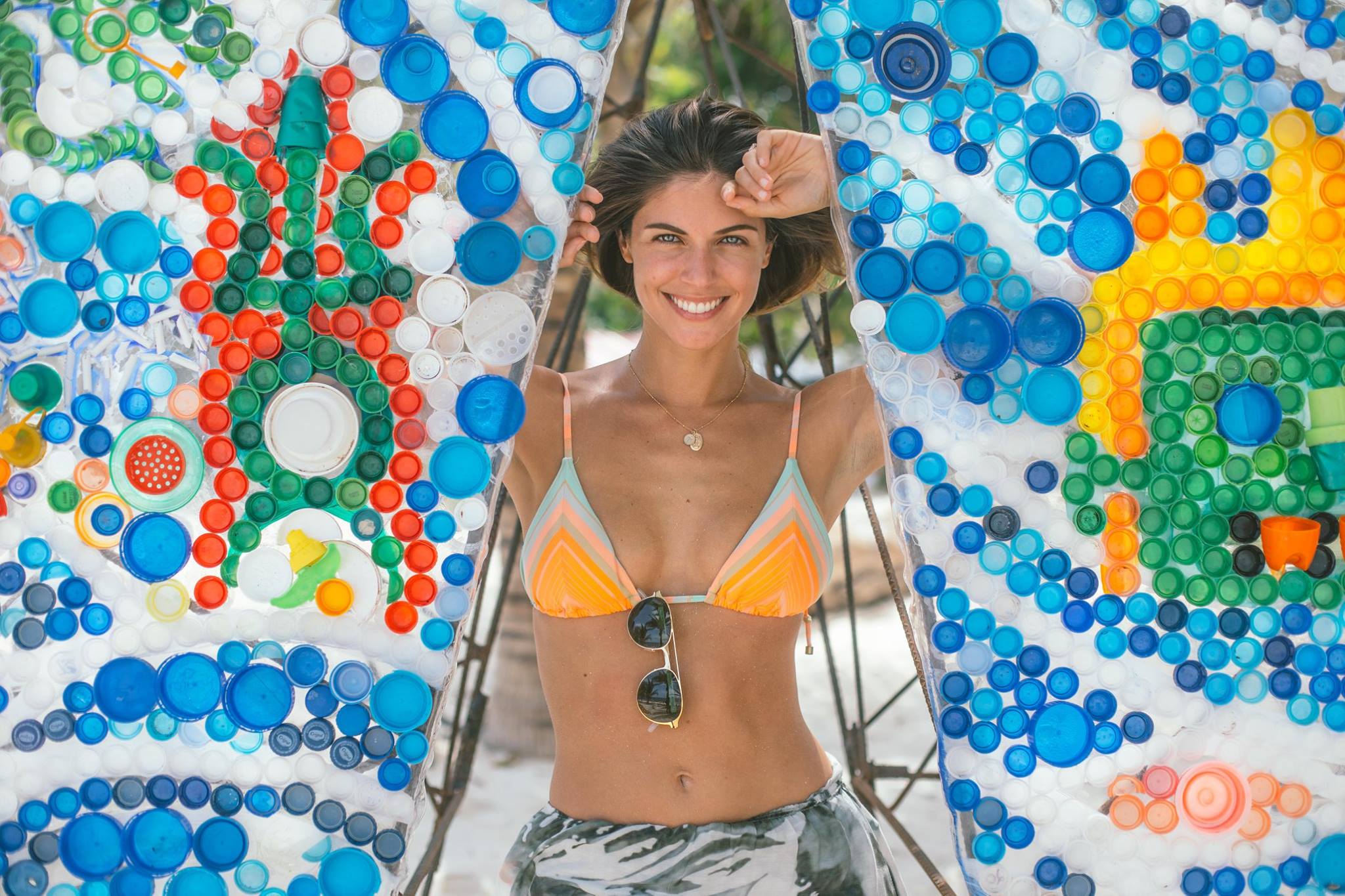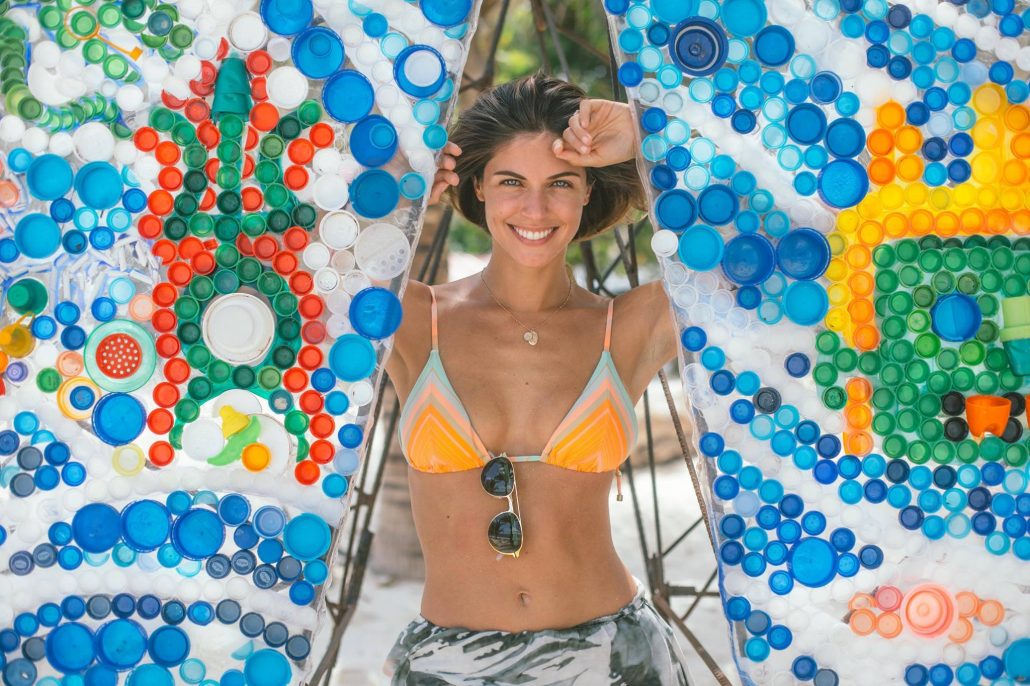 Located at the equally impressive Azulik Resort, the gallery was conceived as a space to create cultural experiences for Tulum's expanding local community with contemporary art exhibitions. Along with an avant-garde artist residency program to be housed at Azulik, in an elaborate new two-level structure that looks like a bird's nest, it is connected to the upper end of the gallery by a footbridge. Guggenheim tells me his focus is to "create a framework for the world's finest creative minds to interact with the gallery's visionary architecture and explore new ways of creation."
One of the most breathtaking features at this year's Art with Me festival was created by famed installation artist Daniel Popper. He is known globally for his massive public art installations and this year created an enormous "Ven a la Luz" Come into the Light structure of a native woman opening her heart for you to enter.
"In its inaugural year, I have witnessed Art with Me bring together over 25 local business for this common goal," says Graziano. "My hope is that Art With Me will become a reference point for tourism and lifestyle travel in Tulum, where people don't just travel to Tulum for vacation, but also play an active role in protecting it, now and for future generations."
The Art With Me*GNP experience took place at Tulum's best-known venues, hotels and restaurants including Ahau Tulum, Alaya, Aldea Zama, Arthouse Tulum, Azulik, Be Tulum, Boa Beach Tulum, Casa Malca, Chiringuito Tulum, El Pez, Habitas, Kai, Holistika Tulum, La Zebra, Mia Beach Club at Los Lirios, Mezzanine, Mi Amor, Nomade Tulum, Papaya Playa Project, Selva Zama, Tulum Art Club and Villa Pescadores.
I am so inspired and proud of the team behind this event and really look forward to amazing things to come in the future for Art With Me. If you want to learn more about how you can help support their cause you can visit their website here.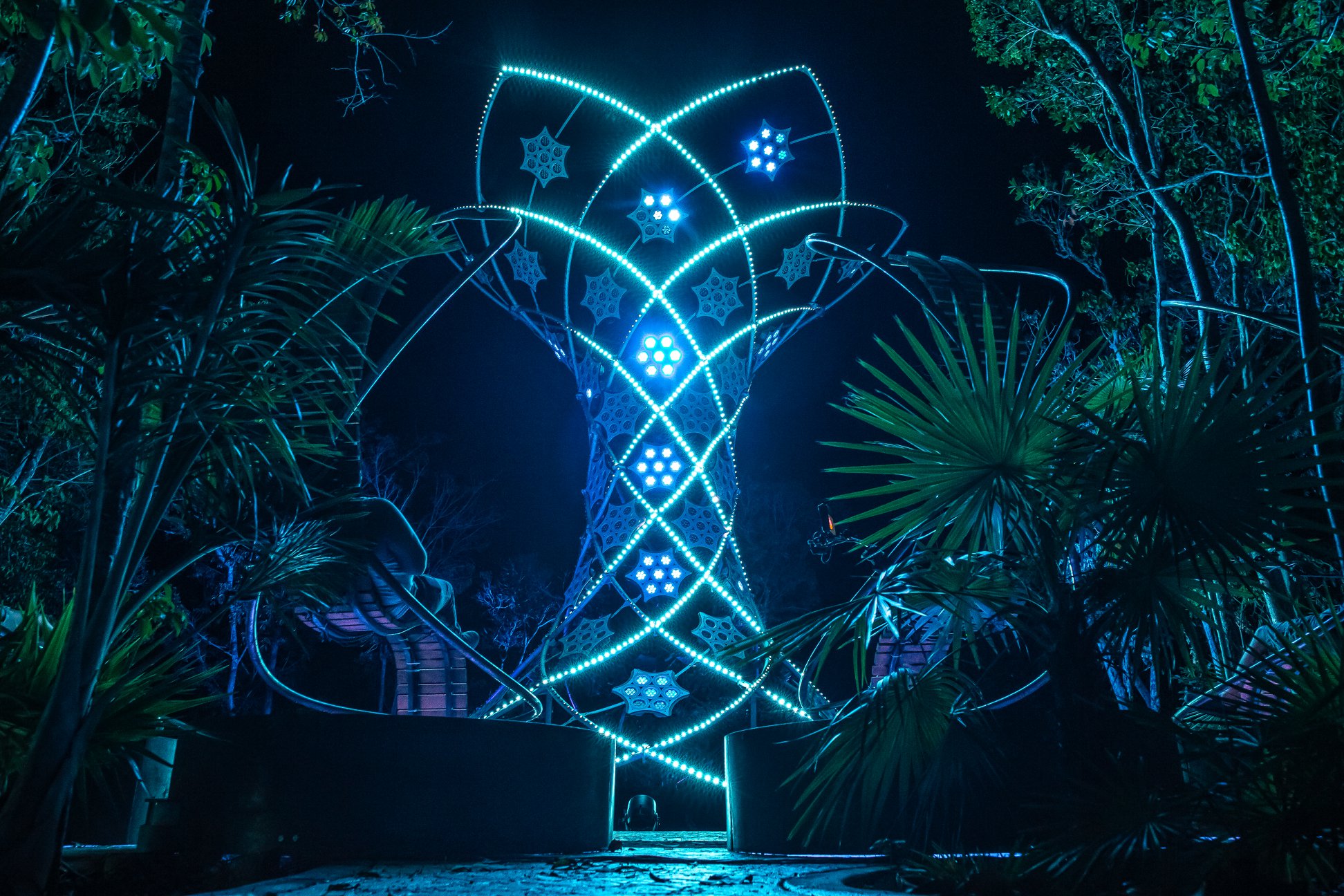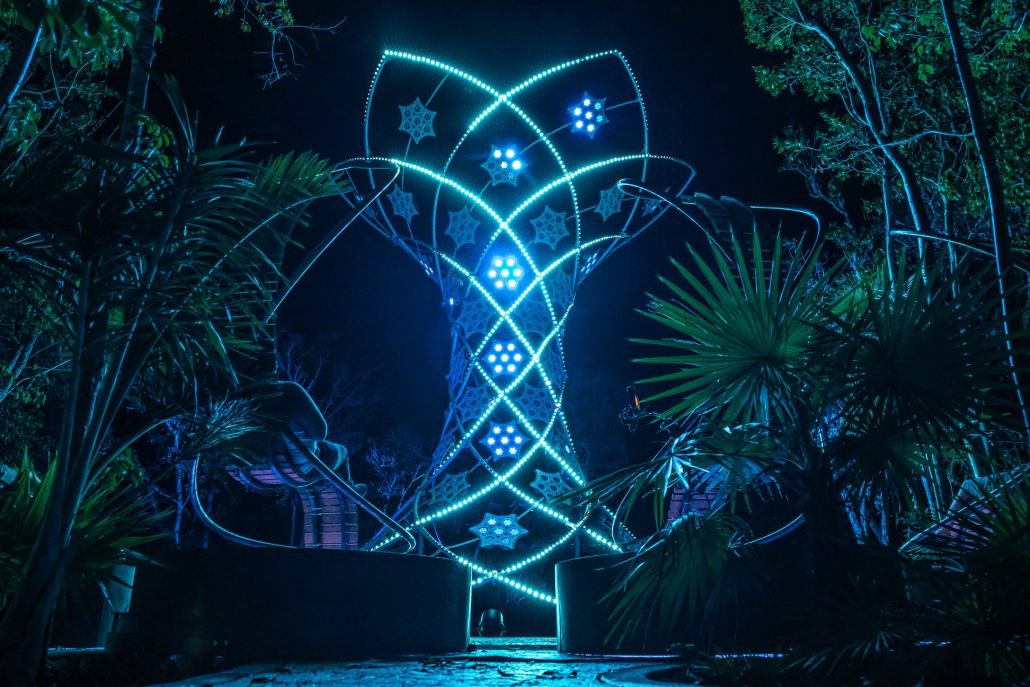 https://playamoments.nyc3.digitaloceanspaces.com/wp-content/uploads/2018/06/26162352/art-with-me-experience.jpg
1228
1840
Karina Sayed
https://www.playamoments.com/wp-content/uploads/2017/08/play_moments_logo.png
Karina Sayed
2018-06-04 15:04:11
2022-05-12 08:31:25
Tulum's Art With Me Festival Instantly Becomes A World Class Event